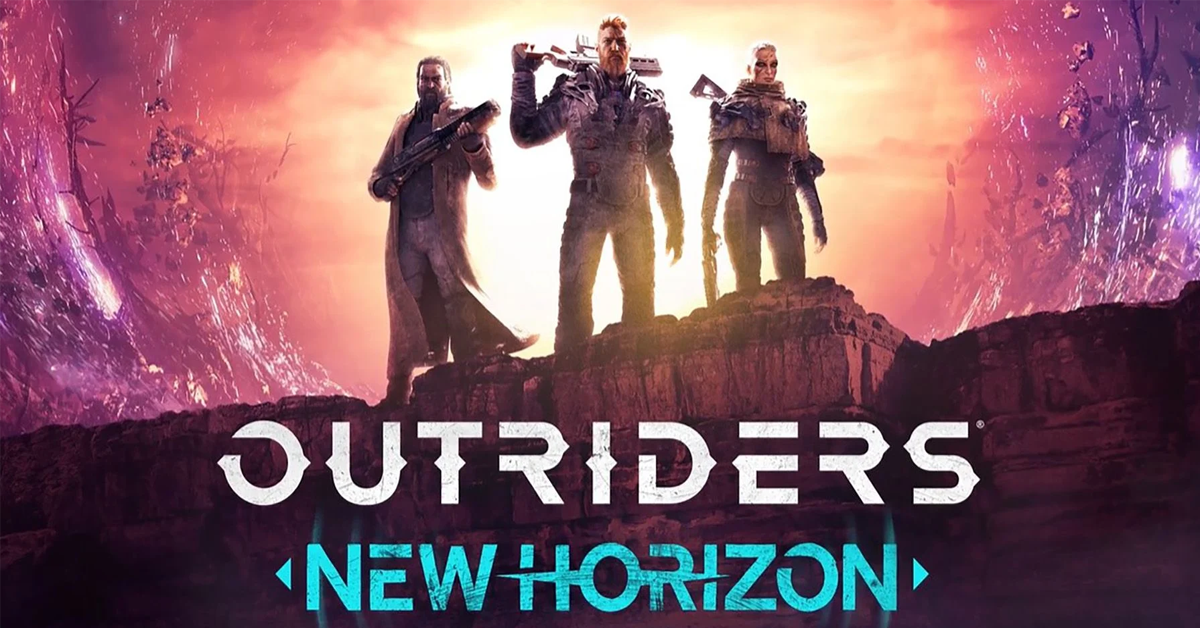 In Outriders, humanity searches for a new home on the alien planet Enoch, but it turns out to be more dangerous than they'd expected. Though Outriders initially had mixed reviews when it first came out, it has gained support from its player base, and People Can Fly updated it to fix problems and improve the gameplay.
The game recently received a new update – New Horizons – which added a plethora of content to the game.
In addition to the four new Expeditions, the massive free update introduces a new transmog system and removes timers from Expeditions. This means that you can earn rewards no matter how long your missions take.
Alongside all the extra content, the developers have also fixed a whole bunch of bugs and issues that were still prevalent within the game. They also added new weapon skins, general balancing issues with Classes, Mods and Skills. Tiago has also received an overhaul to his store too.
With the free New Horizon update, players can explore previously unexplored areas of Enoch with four brand-new "massive" Expeditions. Each mini-story connects to the characters and events of the Outriders' main plot.
All players, including those new to the game, can start the first expedition. At CT4, CT8, and CT12, the others will be unlocked one by one. Furthermore, Expedition Timers have been removed to help players complete the new content – and make the most of the existing Expeditions – so they will receive the reward regardless of how long it takes them to complete the task.
Outriders New Expeditions
The four new Expeditions in Outriders are:
Molten Depths will send you back to Eagle Peaks. Dunham discovered a hidden power station after a drop pod signal was activated. She needs you to clear out any unwanted tenants from the station before it can be put back online, no matter what size, shape, or form they take.
The City of Nomads will confront you with a character, who is haunted by the sins of his past. Despite his dark past, you decide to help him protect the old Pax village Uketu Atarah.
In The Marshal's Complex, Corrigan, the great grand marshal himself asks you to reclaim a facility near Deadrock Pass, taken by insurgents. After exploring this facility for a short time, you'll discover that it is anything but a typical insurgent camp.
The Wellspring. Tiago told you about the Pax legend of a sacred place called Atuma ih Taru, where pilgrims would take long travels to sacrifice their treasures into deep wells. There is a tremendous storm that is getting stronger and stronger as you and your team look for these forgotten treasures.
We don't yet know whether or not all this new content will be enough to draw players back in time for the release of the Wordslayer expansion, however it does bring many welcome changes and fixes to the existing player-base.
Outriders is available to purchase now for PS4, PS5, Xbox One, Xbox Series X, and PC! Buy it from our store on PS5.
Don't forget to subscribe to the Go2Games newsletter for updates on the latest gaming news and deals, and follow our socials below!
Twitter: @GO2GAMES
Instagram:go2gamesshop
Facebook: Go2Games.com
Youtube: Go2Games.com
Store: go2games.com