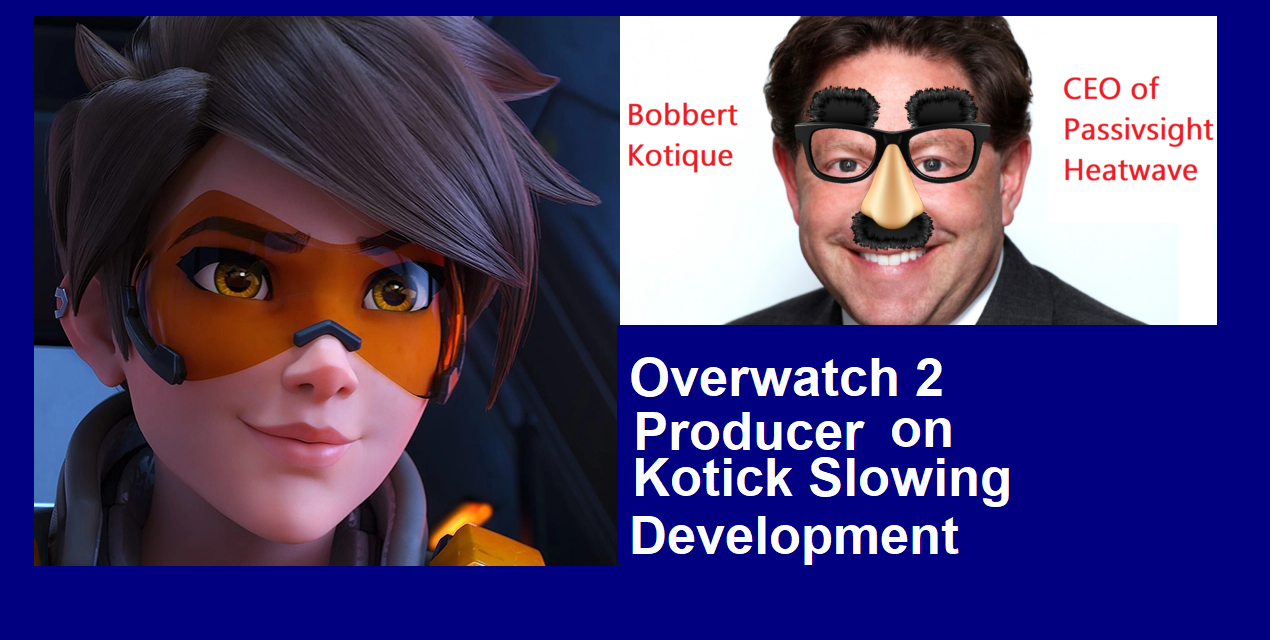 I'm back in black baby! Which is to say, I'm reporting on recent statements from Overwatch 2 staff regarding how Bobby Kotick contributed to slowing down development.
In the immortal words of Shaun Andjen, "I may not know much about fine art, but I do know how to kick a man when he's down".
Tracy Kennedy (Professional Rhyming Name-Haver), a producer on Overwatch 1&2, opened up recently regarding issues developers were facing, largely caused by Bobby Kotick (Professional Trash-Mammal). So, let's unpack this, shall we?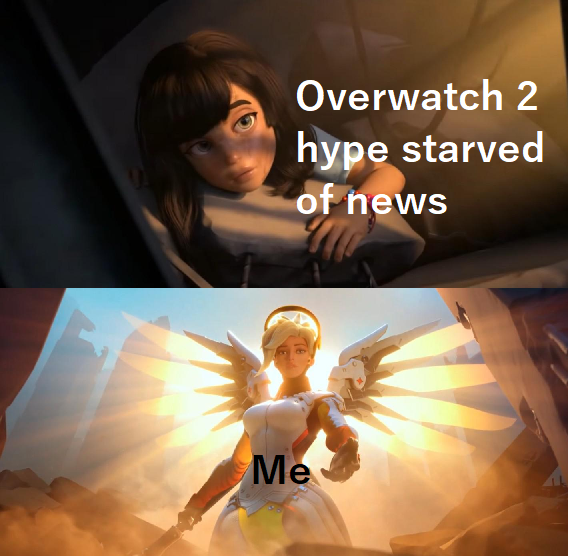 Monsieur Kotique would reportedly repeatedly 'shove "random projects for OW1″' for the devs working on Overwatch 2. This contributed to resources being spread thinner than marmite on unbuttered rivita.
Kennedy also alleged the team had to work overtime to keep up with Kocktick's demands, resulting in various projects getting scraped in service of keeping the content train running for Overwatch 1.
Tracy Kennedy brought up these claims in response to a recent Bobby Kotick interview, wherein he claimed the Overwatch 2 and Diablo 4 delays were major reasons for his leave… I don't think Bobby's lying here, maybe he magically realized that his lack of business skills are only matched by his lack of basic human decency.
Feel free to have a butcher's at Tracy's tweet if you're in the mood for putting another anti-Kotick zinger on the spit.
Tracy Kennedy's statements (as far as I'm aware) haven't been backed up or denied by other Activision Blizzard staff (ex or otherwise). But let's not mince words, if bossman says what the bossman wants, then bossman's wants what's driving the bossman's business down, see?
I'll stop doing that when it stops being funny to read those sections in a 1920s-style radio commentator voice! And on a vaguely-related note, I was today years old when I found out Jimmy Stewart took part in a celebrity roast of Dean Martin! Guess I know what I'll be up to on my off-hours. Some have studied The Blade. I studied The Roast!
Product Poems:
Yakuza collect debt repaid by Lannister. Honorborne.
Party? Study? Rebel? On my own time, my final fantasy.
Sign up for our newsletter from the website.
Instagram: Go2GamesShop
Twitter: Go2Games
Youtube: Go2Games.com
Facebook: Go2Games.com
Store: Go2Games.com