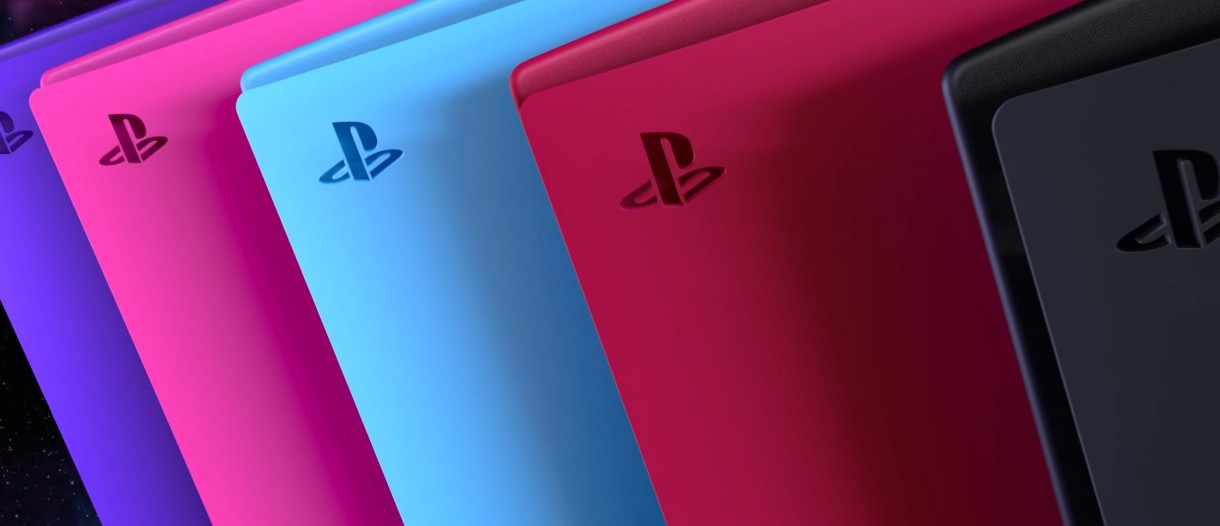 Sony confirm three new colours for the PlayStation 5 console will release starting next month!
The PlayStation 5's outlandish design caught the eye of many when it released in November 2020 but a lot of the player base who were lucky enough to get their hands on the ultra rare machine wanted more choice with the colour of the console. In January, they dropped Midnight Black and Cosmic Red with the new three colours finally on the horizon. PS5 owners can swap the face plates themselves to give it a new fresh look.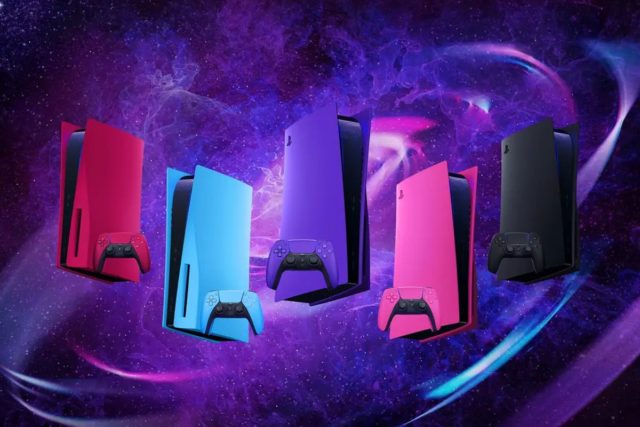 Alongside Midnight Black and Cosmic Red, the three new colours are Nova Pink, Starlight Blue and Galactic Purple. The revolutionary DualSense controller is also getting a makeover matching the colours that the PlayStation console is getting. But unlike the console the new coloured controllers will reportedly come with improved parts to prevent stick drift and users can check a code on the back of the controller to verify that it has the new parts.
Sony is yet to reveal special edition custom designed PlayStation 5 consoles whereas the PlayStation 4 and PlayStation 4 Pro over their lifespan had uniquely designed consoles around the flagship games of the time such as Uncharted 4: A Thief's End, God of War and Marvel's Spider-Man. But with options for PlayStation 5 owners starting to become more vast their is an increasing worry that the shape and design of said console could change over the next 18 months like the PS4 and PS4 Pro having multiple design changes over the 7 predominant years of it's life. Some gamers do want to see a change in console design as it's novel, impractical and rather large design in comparison to it's main competitor the Xbox Series X, fans want to see a slimmer more sleek design to appear in the future. Controversy has been lingering over the choice of colours as when the PlayStation 5 console was released many fans were begging for third party accessory makers including Dbrand to provide black face plates to replace the white ones. Sony are known for not working well with others as they sent a cease and desist to Dbrand forcing them to stop selling them immediately aggravating many fans, it's taken them 18 months after release of the console for them to finally move into the market of giving us a choice of colours.
Have you been able to get your hands on the PlayStation 5?
Do you like the new colours?
Are you happy that the controller will be improved?
Be sure to share with us below!
Make sure to check out all other news and articles!
Sign up for our newsletter:
Instagram: @Go2Games
Twitter: @Go2Games
Youtube: Go2Games.com
Facebook: Go2Games.com
Store: Go2Games.com