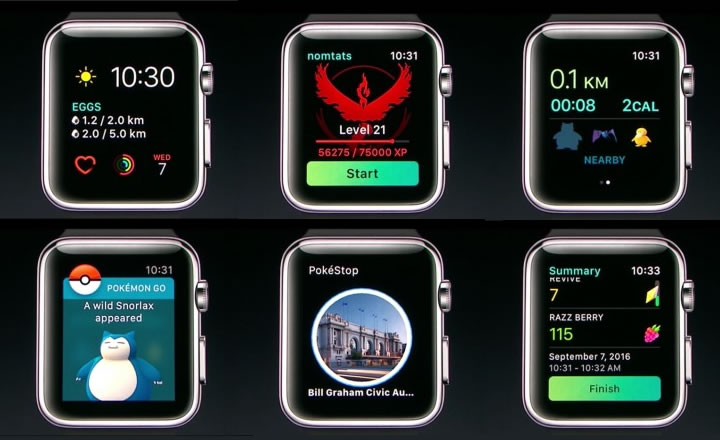 That's right, not only will Pokémon Go be available on your phone, it will also be available on your Apple Watch. Niantic CEO, John Hanke, has announced a Pokémon Go will launch on the Apple Watch later this year.
Pokémon Go has already had over 500 million downloads since hitting phones earlier this year. The new app will be able to track how far you have walked and how many calories you have burned. You don't even need to keep the game open to catch Pokémon, you will be alerted when you are near a Pokémon or Pokéstop.
Pokémon Go for the Apple Watch will arrive later in 2016.
https://www.youtube.com/watch?v=8tix-SZpBOI