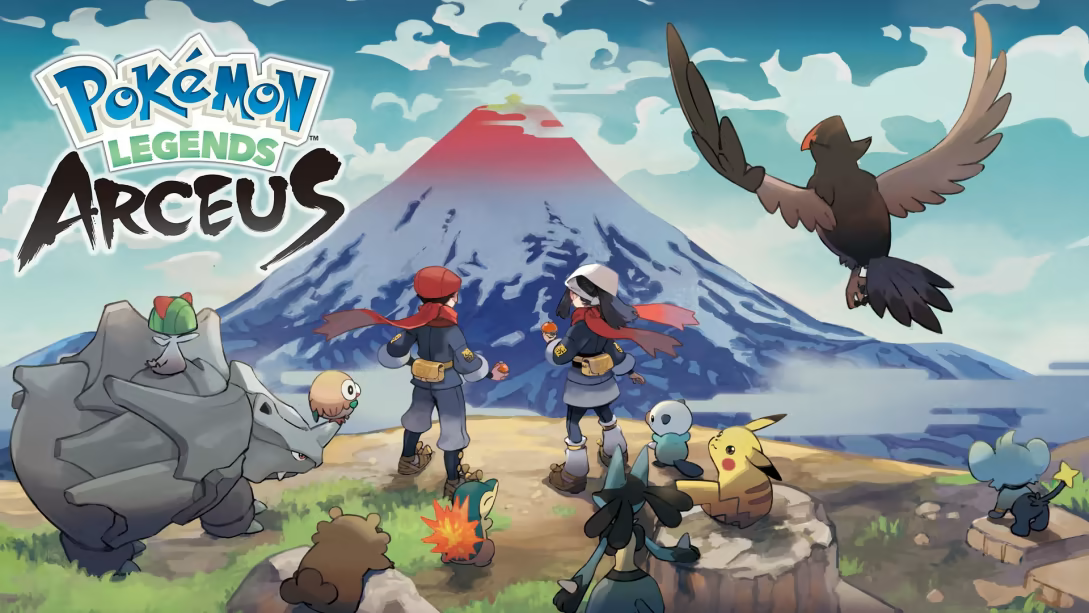 Pokémon Legends: Arceus is set to release soon, so it only makes sense that Nintendo has increased its marketing efforts recently. Nintendo has been releasing all sorts of videos that detail Pokémon Legends: Arceus features and explain what fans can expect from the gameplay. One of the most recently included is a six-minute Japanese-only trailer for Pokémon Legends: Arceus, which shows Pokémon trying to attack the player.
The trailer opens by showing off some of the Hisui region and small Pokémon walking around. It then gets a bit dark as the player character must dive out of the way to avoid being hit by a Crobat attack. The trailer then shows hostile Pokémon with glowing red eyes, implying that they will be extra aggressive when attacking humans in the game.
This won't be the first time we've seen Pokémon going after people. After all, there was an abundance of instances where Team Rocket have been zapped in the show. This isn't something that's ever really translated into the games though, so this is a new feature to the interactive adventures.
Pokémon Legends: Arceus Switches Up the Formula
The battle system that Pokémon fans love and know gets a much-needed update. Pokémon Legends: Arceus is making significant changes to the battle system, so it will still be quite different from what fans are used to, but the basic concept of battling and catching Pokémon remains of course.
The basic objective of the game is for players to complete the Hisui area Pokedex by catching wild Pokémon and then using those wild Pokémon in battles against other. The usual format we are all familiar with.
Considering that this game takes place in the past, it can be assumed there is no official Pokémon League established yet, which would mean there are no Gym Leaders to battle. Whether or not the game will follow the traditional journey, or maybe the game's formula will be mixed up too. For now, we can only wait and see what other information comes out before the games scheduled release.
Pokémon Legends: Arceus will be released for the Nintendo Switch on January 28th.
Pokémon Brilliant Diamond and Shining Pearl is available on Nintendo Switch now. Purchase it from our store! Read here for some in-game guides to help you out!
Don't forget to subscribe to the Go2Games newsletter for updates on the latest gaming news and deals, and follow our socials below!
Twitter: @GO2GAMES
Instagram:go2gamesshop
Facebook: Go2Games.com
Youtube: Go2Games.com
Store: go2games.com