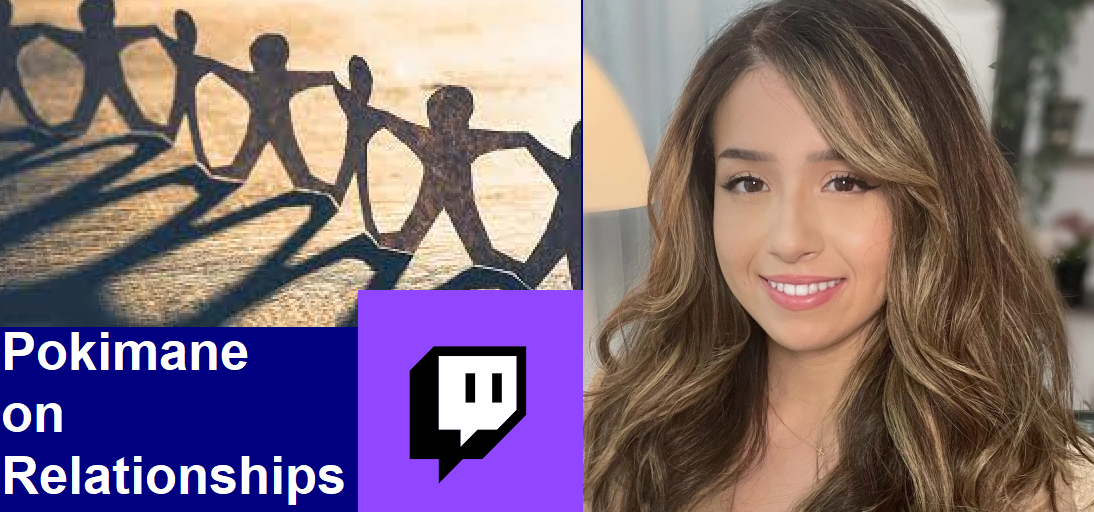 In theory, I never watched a single stream, but in practice, I've written two impartial to praising articles on Pokimane, so you could say I'm coming out as Poki-curious!
Pokimane (Imane Anys) discusses many topics in her streams, but usually avoids anything regarding relationships on Twitch. Besides occasional joking asides and hints, she doesn't like going in-depth on the matter. Being an attractive successful online celebrity, one could argue part of the vagueness is due to maintaining a wider audience. Probably nothing as draconian as areas of the Kpop and Idol industry, but hey, it's an honest living and she's not under any obligation to talk about something she doesn't want to.
And outside of potential reasons that lean towards the parasocial, Pokimane has experienced harassment and Twitch raids from others in the past, so makes sense she'd rather keep her personal and public lives separate. Like Spider-Man, if Spider-Man was a 20-something gamer-girl!
Enough Mansplaining on What You Think, What Did Pokimane Say!? On a stream, Pokimane's friend Kevin (and speculated secret boyfriend by many viewers) was asked during a stream with the two if they were dating. He seemingly jokingly turned to her and asked if they were dating, at which point Pokimane looked uncomfortable and froze up briefly. She later quickly explained her momentary discomfort was because it felt like she's back in grade school being 'put on the spot'.
"Now imagine if a reporter came and forcibly asked who your crush is," – Imane Anys, adding to her 'put on the spot in grade school' analogy.
Product Poems:
Monkeys. Monkeys everywhere. Return to Monke. Yes I am, CJ.
Hashtag Style, Hashtag Chic. Hashtag Sword? Hashtag Neat.