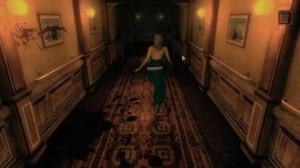 Project Scissors: NightCry
'Clock Tower' creator teams up with director of 'The Grudge' to create a brand spanking new horror game!
A merging of two great minds: Hifumi Kono, who is the creator of the cult-classic horror game series 'Clock Tower', has teamed up with Takashi Shimizu, the director of 'The Grudge', to launch a Kickstarter for their horror game 'Project Scissors: NightCry'. 
This new venture has a crowd funding goal of $300,000  and is being developed by the Japanese studio, Nude Maker, whose staff have worked on the Silent Hill, Halo, Final Fantasy, Metal Gear Solid and Castlevania series. The game was originally planned to launch for iOS, Android, Vita and the Kickstarter will bring the game to PC. There is also a possibility of the game coming to other platforms as well.
A live action teaser, directed by Shimizu, was revealed earlier this month, and the game was announced earlier last year. 
Here are a few shots from the game so far if it tickles your fancy!