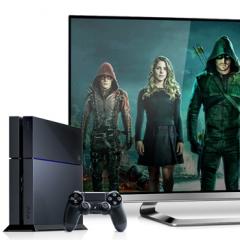 NEW!
The PS4 receives it's very own version of Sky Go
Exciting news for PS4 owners! The console has gotten it's very own version of Sky Go, which goes under the new name of – TV from Sky.
This brand new app allows existing Sky TV customers with Multiscreen or Sky Go Extra to use their PS4 as one of their registered devices to access on demand or live programming . As well as on the Xbox One, Sky's streaming service, Now TV, is already available on the platform.
"The addition of TV from Sky today to the PS4 is going to delight all users of the newest, most powerful member of the PlayStation family," SCE UK VP and MD Fergal Gara said.
Gara also added, "TV from Sky joining other services on PS4 including Now TV, further enhances our credentials as the ultimate gaming and entertainment package."
The consoles are taking over! Another grand advantage for the current-gens.