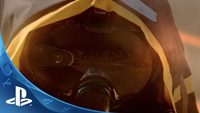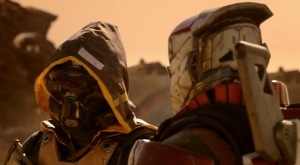 New live-action commercial from the PS4
A "Friendly Competition" ad is launched by SONY that emphasizes multi-player…
This brand new ad named "Friendly Competition" is meant to emphasize the feeling you get when playing games alongside friends, says PlayStation marketing exec, Guy Longworth.
"There's something special about grabbing your PS4 controller, sitting down with a friend, and starting up a game," Longworth said in a post on the PlayStation Blog. "Whether side-by-side on the couch or online, there's nothing quite like getting ready for some real competitive or cooperative gaming."
The ad presents regular people becoming action heroes, basketball champions and space-travelling warriors! The titles on display are NBA 2K15, Destiny and Far Cry 4 which are all multi-platform games. You may have expected to see the ad feature only PlayStation games, seeing as it was produced by SONY. This is not the case! SONY even exclaimed that it is "treating Bungie-developed title (Destiny) like a first-party game".
You can watch the "Friendly Competition" ad HERE and let us know what you think!