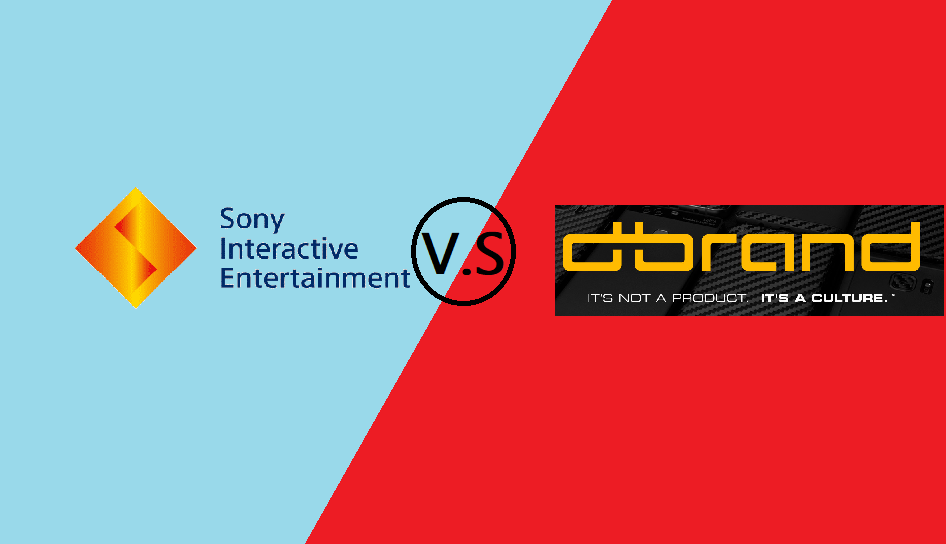 Sony has recently gained a patent that allows allows them to make covers and skins for PS5 consoles. The patent was filed for in 2020 and confirmed under the title 'Cover For Electronic Device' this year, including diagrams of PS5 faceplates.
Considering the last time I got talking about patents in gaming, let's just say there's a couple potential concerns regarding the practice of patenting certain types of tech, to put it mildly. Mainly how it is arguably a slippery slope to restricting outlines of creative input from people who want to put a new spin on existing tech and game mechanics.
Luckily, the new PS5 patent describes itself as covering "the ornamental design for a cover for an electronic device", so as long as no one copies that specific design, I doubt you'll get in trouble for painting ahegao faces on yours and selling it for £69.69 (nice)… Well, that's what I'd like to say.
The Canadian peripheral firm Dbrand has been in a lengthy legal battle with Sony over its creation of unique version of faceplates known as 'Darkplates'. Darkplates recently sold out after a successful February discount sale. Unfortunately though, Dbrand has also announced that Darkplates are dead and Sony killed them, which is to say, Sony Interactive Entertainment filed a cease and desist letter that made Dbrand stop selling their product… The aristocrats!
BUT WAIT, there's more! Not long after Dbrand announced the "death" of its Darkplates, they posted an update to their website. "Checkmate, lawyers" followed by a confirmation of Darkplates 2.0 for PS5 consoles… Yay capitalism!
"You can't successfully sue someone over an alleged 'design infringement' without a registered design patent […] Sony did not have a registered design patent for the PS5's side panels when we launched Darkplates (or for many, many months following the release). We didn't think they'd ever get one. They did. Here we are." – Dbrand.

"[Darkplates 2.0] successfully closes the loop on this dispute and neutralises any future infringement claims from Sony" – Dbrand.
"Happy to license this design to you, Sony, you'll find that our rates are outrageous" – OOOOH! And the crowd goes wild!
Product Poems:
PS5 Controller. True boulder holder. Like Xbox X.
Bobby Kotick, small streaming stick. Purge from Blizzard like Morty, Rick.
Sign up for our newsletter from the website.
Instagram: Go2GamesShop
Twitter: Go2Games
Youtube: Go2Games.com
Facebook: Go2Games.com
Store: Go2Games.com