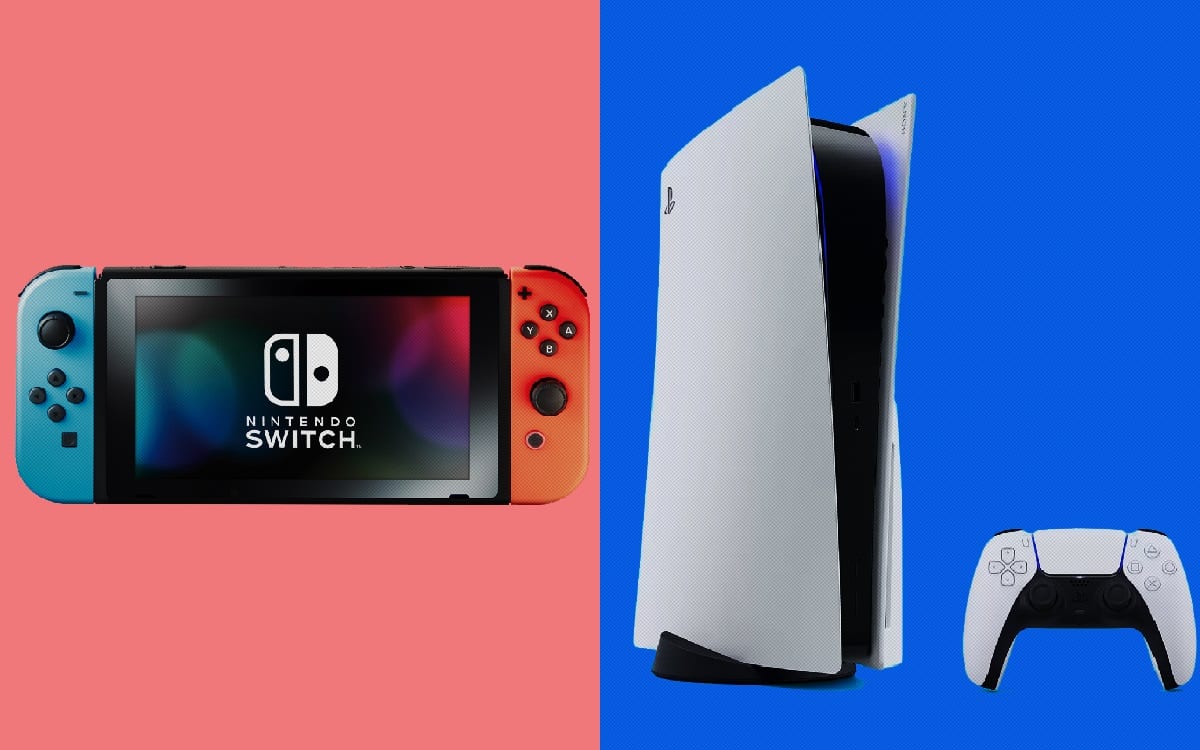 Sony's PlayStation 5 is the first console to overtake the Switch in US monthly sales charts since 2018.
The PlayStation 5 surpassed the Nintendo Switch in September US sales, stopping a 33-month streak for the Switch, according to Mat Piscatella, executive director of the NPD group. Sony's PS5 console is still notoriously challenging to get a hold of, due to a global chip shortage. Despite this, it's managed to become the first console to beat out the Switch and take the top spot in monthly sales since November 2018.
US NPD HW – September 2021 snaps the remarkable 33 consecutive month streak that Nintendo Switch was the market's leading platform in hardware unit sales. November 2018 was the last month a platform other than Nintendo Switch led the market in unit sales (PlayStation 4).

— Mat Piscatella (@MatPiscatella) October 18, 2021
Piscatella states that the PlayStation 5 leads the Switch in sales dollars so far this year, but Nintendo's console still leads in units sold this year – as it is a less costly console. As of July, Sony has sold 10 million units since the PS5 launched, slightly outpacing its predecessor, the PlayStation 4.
The Nintendo Switch tends to be more popular with families and casual gamers, so the 33-month lead over the other consoles is indicative of this demographic still dominating the market. We will have to see which console among the big three (PlayStation, Xbox, and Switch) will close out this year with Black Friday and Christmas approaching.
Sign up for our newsletter from the website.
Instagram: Go2GamesShop
Twitter: Go2Games
Youtube: Go2Games.com
Facebook: Go2Games.com
Store: Go2Games.com
Before you go: grab these voucher codes for use at Go2Games!
These offers end on November 1st
Use ARKEVOLVED10 for 10% off ARK: Survival Evolved (Code In A Box) (Switch)
Use ULTRAMOON10 for 10% off Pokemon Ultra Moon Fan Edition (Nintendo 3DS)
Use ULTRASUN10 for 10% off Pokemon Ultra Sun: Fan Edition (Nintendo 3DS)