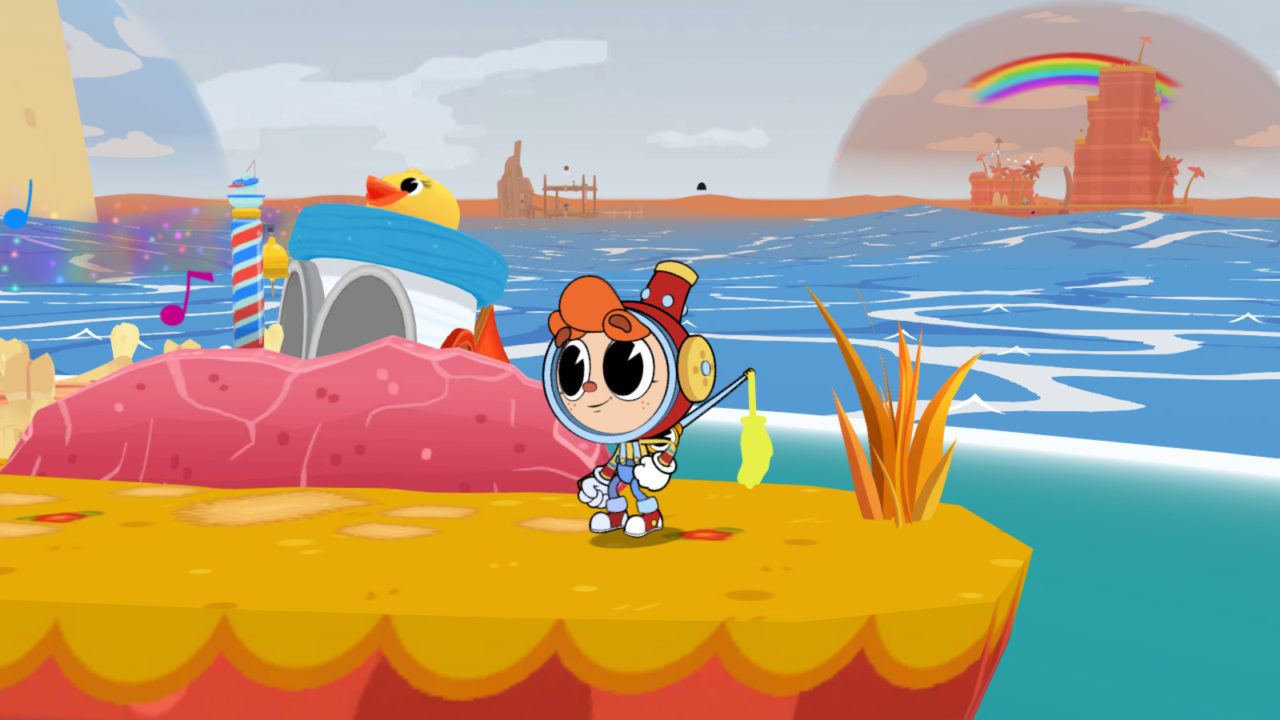 Image: Rainbow Billy: The Curse of Leviathan Steam
'Rainbow Billy: The Curse of Leviathan' The Paper Mario Inspired Game, Will Finally be Released This Season, But No Release Date
It has been announced by ManaVoid Entertainment, the developers themselves that Rainbow Billy: The Curse of Leviathan will indeed be released this fall. However, they have not revealed a release date, if what they say is true then we should be hearing news of a launch date from them between September – November.
What is Rainbow Billy: The Curse of Leviathan Exactly?
Well, Rainbow Billy: The Curse of Leviathan is an adventure RPG developed ManaVoid Entertainment and it is a 2.5D game. What is a 2.5D game you ask? It's a when the game visually stands somewhere between 2D & 3D, either the atmosphere will have slightly more of a dimension to it and have 2D characters or vice versa, but in most cases, it's the first option. Sometimes a 2.5D game can only be played from a specific camera angle for the entire game and the way to see what else is on screen is by moving through like you would in a traditional platformer. A good example of this is Paper Mario, where the world has 3D pop-up like features and 2D Mario. Other examples Would be Iris Fall, The Outbound Ghost, Cristales and in some cases when the visual format changes in Nier games.
Rainbow Billy is an Adventure RPG ManaVoid has described this as a game where you "Save whimsical creatures with the power of kindness in order to recolor a black-and-white world in Rainbow Billy: The Curse of the Leviathan, a wholesome 2.5D Adventure-RPG!".
The colourful quirky world is filled with memorable characters, fun dialogue, epic gameplay and exploration. There's so much versatility involved when it comes to 'mini-games' or tasks that you can catch a glimpse of on their Twitter Page, not to mention their awesome Shop Theme. Tell me the Shop theme doesn't get stuck in your head.
Everyone knows you need a good shop theme in your game so here's ours! What's your favorite video game shop tune? 🛒🎶

Wishlist: https://t.co/pslgMnyXW4#MusicalMondays #GameAudio #VGM #SoundDesign #Indiegame #gamedev pic.twitter.com/oCSfRzKeKc

— ManaVoid 🌈🧡 RAINBOW BILLY COMING THIS FALL (@WeAreManaVoid) August 23, 2021
I know that when I play Rainbow Billy: The Curse of Leviathan, I will definitely be singing this song over and over again. ManaVoid has said this game will release on PS4, Xbox One, Nintendo Switch & PC, but we've heard nothing of the PS5 and Xbox Series X/S, let's hope we hear something from them soon.
Love 2.5D games, why not try Paper Mario? If you enjoyed this, keep up with all the latest gaming news, competitions, future discounts, special offers (CLICK HERE )and amazing content.
Twitter: @Go2Games
Instagram: @go2gamesshop
Youtube: Go2games.com
Facebook: Go2games.com
You can subscribe to the Go2Games newsletters via the website.