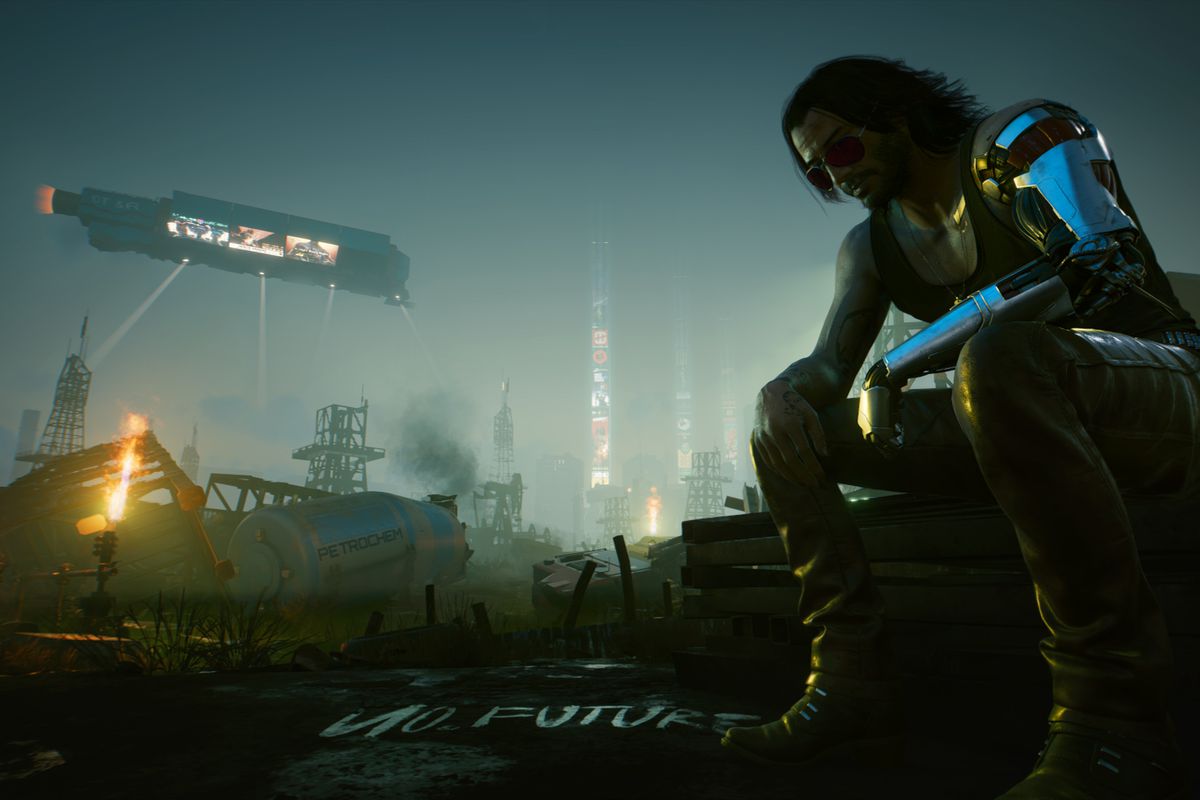 The modders, Blumster, Nightmarea, and rfuzzo, join the cause…
Members of the Cyberpunk 2077 modding community are joining CD Projekt Red to work on backend Cyberpunk 2077 projects and modding support. The news circulated quickly on Twitter after a screenshot of the team's discord announcement was posted online, but CD Projekt Red has yet to issue an official statement.
The announcement on Cyberpunk's modding discord reads, "we are extremely pleased to announce that Blumster, Nightmarea, rfuzzo, and I will be joining CDPR under my and Nightmarea's company… We will be working on various projects related to the Cyberpunk 2077 backend and the game's modding support. We are really excited for this, and we really hope we can help to bring Cyberpunk 2077 to the next level!"
This team is responsible for projects like WolvenKit, which has been used to build mods in CD Projekt Red games like The Witcher 3 for years. The devs more recently added support for Cyberpunk 2077, and given the game's still-limited official mod support, it's been an essential tool for that game's mod community.
In other Cyberpunk-related news, data miners have uncovered plans for added multiplayer features alongside two downloadable game expansions. CD Projekt Red has seemingly done a U-turn on their plans for Cyberpunk's multiplayer to be a standalone title.
The game also received its first DLC as the title continues to gain newfound stability.
We have various sales going on at the moment. Use the following discount codes on the items within their partnered URLs:
Use BACK2SCHOOL – For 5% off all Pixie Crew stock!
https://www.go2games.com/back-2-school-g2g
Use MOON10 – For 10% off Harvest Moon: One World (Switch)
https://www.go2games.com/g2g-harvest-moon-one-world-nintendo-switch-plus-key-ring
**Ends Sept 3rd 2021**
Use CODMW5 – For 5% off COD Modern Warfare (Xbox One)
https://www.go2games.com/call-of-duty-modern-warfare-xbox-one
**Ends Sept 3rd 2021**
Use TOON5 – For 5% off Splatoon 2 (Switch)
https://www.go2games.com/cl-splatoon-2-nintendo-switch
**Ends Sept 3rd 2021**
To keep updated with the shop activities and weekly competitions, follow Go2Games on social media:
Instagram: Go2Gamesshop
Twitter: Go2Games
YouTube: Go2games.com
Facebook: Go2Games.com