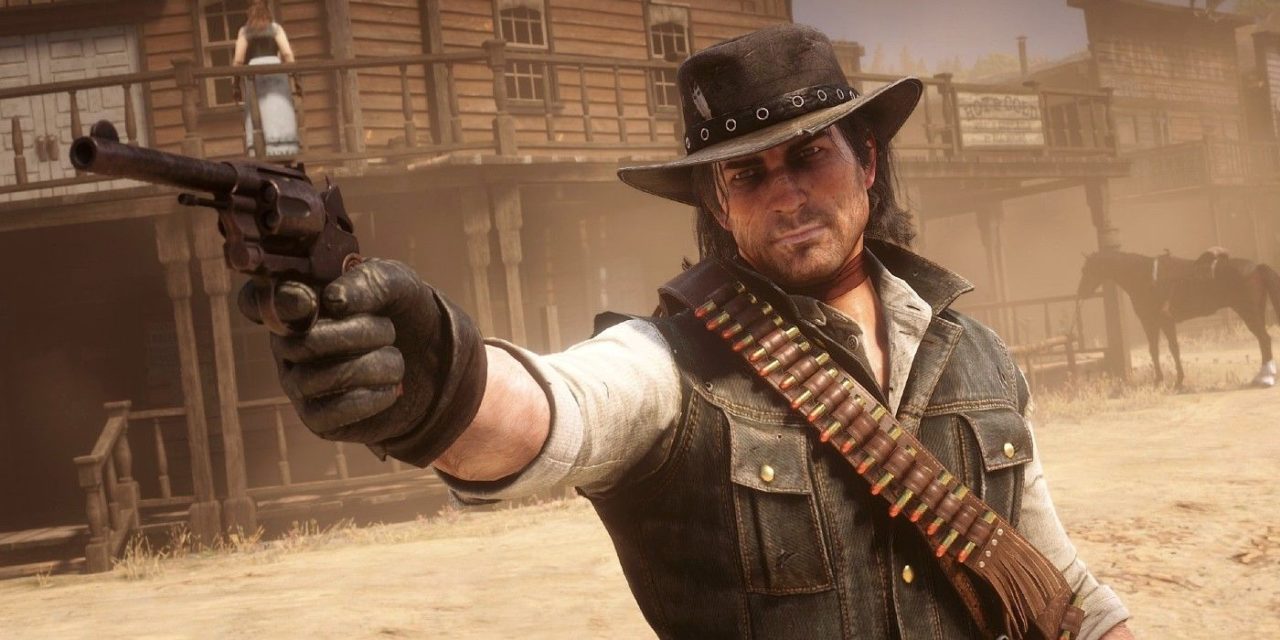 In this day and age, promotional tie-ins are all the range. It's hardly unsurprising to find your favourite movie character advertising the latest coffee machine, or an animation character trying to sell you some new kitchen utensils. However, to find the iconic Red Dead protagonist, John Marston, branded on an unknown shoe company, well that takes some beating.
For those unfamiliar with the series, John Marston is essentially one of the most feared men in the Wild West. The first game in the series sees him hunt down his former gang members who betrayed him, a story we later see unfold in the prequel Red Dead Redemption II. Therefore, surely it shouldn't be too much of a shock to see him in a store which sells cowboy and western-styled merchandise?
Of course, that's what you would think. On the other hand, its much more likely that this appearance isn't a legitimate deal but instead an accidental blunder from the Shoe Brand. This is because on the shoebox which he was found, there is no official branding tied into Red Dead Redemption, nor that of Rockstar Games. What could of happened here then we wonder? We'll discuss that in due course. Firstly, check out the image taken from subreddit down below:
Rockstar Not Unfamiliar With Red Dead Merch- But This One Isn't Theirs
This Shoe Brand could be in real trouble here, we reckon. Could this have been done by accident though? Many people in the comments seem to believe so. It is very likely that the graphic designer for the brand searched online for a cowboy to gain inspiration from, and stumbled upon the iconic gunslinger. They could've thought that with the image flipped and his hat shadowing most of his face, he'd be unrecognisable.
Clearly, what they didn't count on is the influence with which Red Dead holds amongst fans globally. So much so, certain players even turned the game into a novel so they could share the experience with their father. Subsequently, they should've expected fans to spot good ol' John, and have messed up quite badly here as it is a violation of copyright law. Yikes.
Throughout the years, Rockstar haven't been a stranger to advertisement and product tie-ins with its game. We've seen a clothing lines for Red Dead Redemption 2 , Red Dead candles and even GTA Brass Knuckle Mugs. As a result, they're likely to be getting involved in this issue sometime soon. In the meantime though, head on over to our store and pick up a copy of Red Dead Redemption II yourself! This masterpiece is certainly not one to be missed.
Sign up for our newsletter from the website.
Instagram: Go2GamesShop
Twitter: Go2Games
Youtube: Go2Games.com
Facebook: Go2Games.com
Store: Go2Games.com