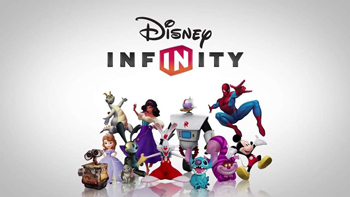 Disney Infinity reckons that they sold more than Skylanders last year
Activision disagrees!
It's all going on here. The competition is heating up between these two! Disney released a statement recently, claiming that Disney Infinity was the best-selling toys-to-life brand in 2014, but Skylanders publisher Activision disagrees.
"Skylanders continues its leadership position as the #1 kids video game franchise globally as well as in the U.S. by wide margins. As a global franchise in 2014, Skylanders is 30% bigger than its nearest competitor. And Skylanders Trap Team outsold its nearest competitor globally by 17%," Activision CEO Eric Hirshberg has said. "As the creators of the 'Toys to Life' category, we are thrilled to continue to lead it for the third consecutive year".
The NPD's data has shown that Disney Infinity franchise sales increased by sixteen percent, compared to the previous year during the critical November – December holiday period. This is what Disney has based it's claim on. Disney has also claimed that Disney Infinity's market share in the category increased from forty three percent to forty seven percent, and that it outsold its nearest competitor (Skylanders) in both total starter packs sales and total sales revenue.
With this at hand, Activision maintains that Skylanders continued to lead the toys-to-life category for the third consecutive year, based on physical game unit sell-through data, according to GfK, NPD, and Activision internal estimates. Disney Infinity compares to Skylanders at present and is most likely to get a boost later on this year with, which Disney teased back in August last year, the addition of the toys from the Star Wars universe.