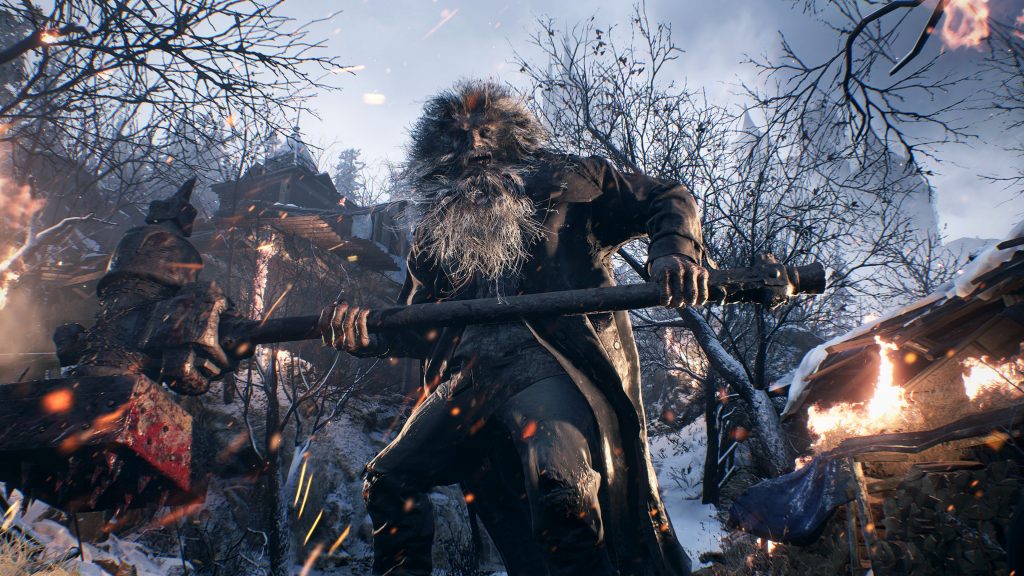 The title is on track to becoming the franchise's most successful entry ever.
Capcom has announced that their most recent title Resident Evil Village has surpassed 5 million copies worldwide; this figure also includes digital sales. Capcom also informed us that the game has achieved this feat faster than Resident Evil 7 did, which was also a smash hit upon release, going on to becoming the highest-selling Resident Evil game of all time with 10 million copies sold. If Village keeps up the pace, it will undoubtedly surpass its predecessor, becoming a monumental entry in the franchise's history.
In reaching 5 million units shipped, Resident Evil Village became Capcom's 10th best-selling game in the company's history. 1998's Resident Evil 2 sold 4.96 million units and was previously No. 10 on Capcom's all-time top-selling list.
Resident Evil Village shipped 3 million copies immediately on launch in May; this took the entire franchise's sales past 100 million, another historic feat for one of gaming's most iconic franchises. In July, it achieved 4.5 million in shipments and has now added another 500,000 more to hit 5 million.
Interestingly, Capcom's most successful title lies outside of the Resident Evil series with Monster Hunter World. It continues to be their best-selling game overall, with over 20 million copies sold worldwide.
In addition to the games, Capcom recently released Resident Evil: Infinite Darkness on Netflix, while a new live-action Hollywood movie called Welcome to Raccoon City premieres in November. Capcom is most definitely staying busy.
For those who haven't yet tried Resident Evil Village, I couldn't recommend it more. I pre-ordered the game and could not put it down upon release. It is a phenomenal game and perhaps one of the finest horror games ever created. If the game interests you, you can purchase it from our Go2Games website.
In other news, October has seen some big next-gen titles being released, including the likes of FIFA 22, Far Cry 6 and Left 4 Dead's spiritual successor, Back 4 Blood. Similarly, you can purchase all of these titles, as well as pre-ordering Call of Duty Vanguard, from our Go2Games website (linked above).
To keep updated with the shop activities and weekly competitions, follow Go2Games on social media:
Instagram: Go2Gamesshop
Twitter: Go2Games
YouTube: Go2games.com