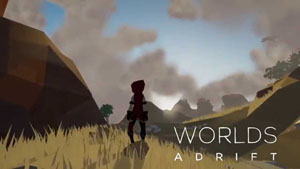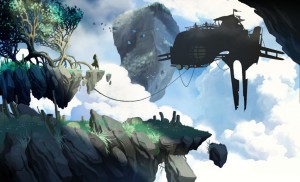 Worlds Adrift
The new open-world adventure game from Bossa Studios
Worlds Adrift is the brand new open-world and atmospheric adventure game from Surgeon Simulator developer, Bossa Studios. They gave the news earlier this month when their debut title, Surgeon Simulator, reached 2m in sales. The team announced their new game on it's website last week and are also in the midst of developing it's Steam Early Access release and upcoming mobile effort, I Am Bread! I think we're all looking forward to that one as well!
Producer, Herb Liu, has spoken on the matter – "One thing that's always been really important to the vision of the game is the atmosphere. Lots of things contribute to how you feel when you're in a game, but perhaps none more than the art style."
"Besides stylizing everything with low poly counts and flat colours, we're trying to make sure the soft dynamic lighting gives Worlds an illustrated feel. You'll see in the video the day/night cycle gives the environment a different feel during the day and compared with the night. The game will also definitely play differently depending on the time of day."
There has been no word as of yet on a release date, but Worlds Adrift is in developments for Windows PC. You can watch the game-play which Lui has referenced HERE, on our 'Exciting Game Trailers' playlist on YouTube.