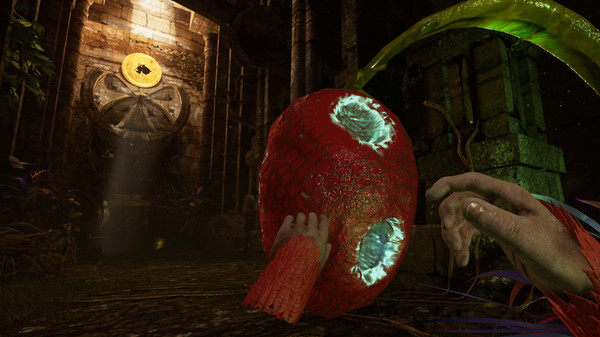 This Breathtakingly Beautiful game has finally come to PlayStation VR
Rhythm of the Universe: Ionia, has come to PlayStation VR. Developed by ROTU Entertainment & Media, this aesthetically pleasing game is a single-player action-adventure puzzle, you as the player, get to explore ancient ruins, meet strange musical creatures and help restore your mythical home that lies on the edge of destruction. The game was released on the 23rd of September and without a doubt, this game will change gaming VR as we know it.
"The Harpa is the heart and soul of the Ionian forest. With every tree felled and burned by the approaching Tritone army, her spirit weakens. You and your sister Allegra are Ionia's brave new heroes, embarking on a quest to heal this mythical creature with the power of music before it's too late. As you follow Allegra on her journey to save the Harpa, you'll soon discover that your every action has an impact on the world around you."
Explore and protect lush, music-inspired forests in Rhythm of the Universe: Ionia, coming to PlayStation VR September 23 pic.twitter.com/ilGfxkrXUn

— PlayStation (@PlayStation) August 29, 2021
This game almost plays out like a movie, an interactive film. It looks that realistically mythical, the music soundtrack adds to the experience, while you explore and learn about the creatures and restore the forest, saving it from destruction, you get to truly delve into a magical experience."This storyline VR game is a stunning visual and auditory escape that allows you to interact with unique creatures, characters, and plant life. Hear the call of the mighty Brassaurus, ride on the back of a giant tortoise along an underground river, and solve musical puzzles that unlock even more for you to explore."
The game will include these in the experience:
"A fantasy world brimming with interactive plant and animal life awaits exploration."
"Find and forage food for glowing Ocarinas."
"Admire breathtaking vistas as you zipline through canyons."
"Climb winding vines in the canopy of ancient trees."
"Bask in the bioluminescent glow from the depths of a watery cave. The world of Ionia will surround you."

Any purchases the player makes in the game contributes towards non-profit, environmental charities. It's not only good for the in-game environment but our real world as well. As for impressions, IONIA definitely gets 10/10 so far. Let's hope it lives up to those expectations.

If you enjoyed this, keep up with all the latest gaming news, competitions, future discounts, special offers (CLICK HERE )and amazing content.

Twitter: @Go2Games

Instagram: @go2gamesshop

Youtube: Go2games.com

Facebook: Go2games.com

You can subscribe to the Go2Games newsletters via the website.