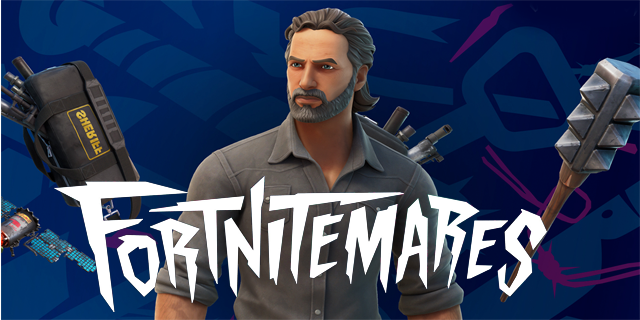 The Walking Dead's Rick Grimes makes his Fortnite debut just in time for Fortnitemares, the game's annual Halloween event.
Fortnite's Newest Arrival
Fortnite, the popular Battle Royale game, continues to evolve with new seasons and content. Over the last year, the game has been increasingly reliant on crossover events involving characters and brands from other media to differentiate itself from its competing Battle Royale titles such as Call of Duty: Warzone and Apex Legends. Companies like Disney have greatly aided Epic Games' success in this strategy, not only by providing new skins of Marvel and Star Wars characters, but also by participating in limited time modes and seasons.
Epic hasn't only been dependant on huge names for its crossovers and has managed to include a variety of unexpected characters such as Halo's Master Chief and God of War protagonist Kratos. Mike Lowry from Bad Boys, Rick and Morty, as well as numerous musical artists, have all participated in the crossover material. Now, one of AMC's most popular programmes, The Walking Dead, is introducing one of its most well-known characters to Fortnite.
He's shown us what it takes to go through all walks of life.. and afterlife. 

Grab the Rick Grimes Outfit available now in the Shop! pic.twitter.com/Vhue31dKPh

— Fortnite (@FortniteGame) October 10, 2021
Rick Grimes is now available for purchase in the game's item shop for 1,500 V-bucks, according to a tweet from Fortnite. The Walker Club harvesting tool, the Sheriff's Duffle back bling, and the rare Crashing Satellite glider are also available for 500 V-bucks. For a reduced price of 1,900 V-bucks, players may get a bundle pack that includes everything.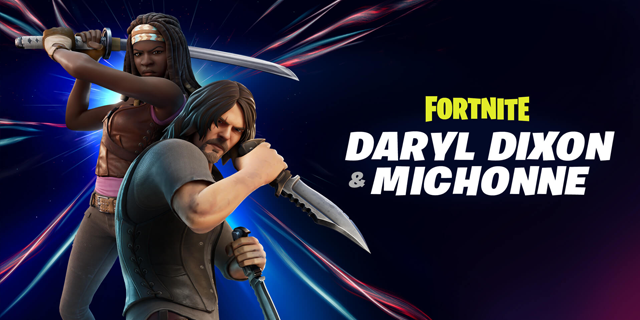 Rick Grimes is not the first character from The Walking Dead cast to join Fortnite's roster, with Darryl Dixon and Michonne also previously making appearances. They were both originally available back in December, and have made a reappearance in the Survivors in Arms bundle, which is available for 2,500 V-Bucks. The pack also includes their back bling and alternate costumes.
Fortnitemare's Halloween Event is Live!
The new addition is dropped with good timing as Fortnite's annual Halloween themed event started this week and will go on until the end of October. There will be a whole variety of Halloween costumes for players to enjoy. While the event is running new Halloween skins will be featured in the shop every week, and its uncertain if there will be a particular pattern to when these are released. This means it is important to check frequently to make sure you don't miss out on any of your favourite skins.
The Cubes will continue their campaign to dominate the Battle Royale map later this month. This will include a new Sideways weapon, reintroduced Halloween goods, and a reintroduced LTM. Players may also win free prizes by completing  Cube Challenges.
Fortnite is available across all platforms.
Visit our store to grab the Last Laugh Bundle for Fortnite, or see what other merch we have available! Why not search our store for any of the franchises mentioned above and give those a go too?
Don't forget to subscribe to the Go2Games newsletter for updates on the latest gaming news and deals, and follow our socials below!
Twitter: @GO2GAMES
Instagram:go2gamesshop
Facebook: Go2Games.com
Youtube: Go2Games.com
Store: go2games.com