Rider's Republic is an upcoming daredevil sports game developed by Ubisoft. Will include mountain biking, snowboarding, jetpacks, skateboarding, rollerblading and more with additional stunting and trick based modes.
This upcoming trial will be available to all current consoles, which is great to hear considering the previous trials have been largely invite-exclusive for new-gen consoles and PC only. Also, any and all progress you make in the trial will carry over into the full game after purchase if you decide to go that route.
The trial will be available for a week starting October 21st, but there's a catch. Your gameplay time will be capped off at 4 hours once you start playing. One of the 4 game modes available will include the 50-player large 'Mass Race', occuring every 30 minutes at randomised parts of the map after each round. Points for creativity, but COME ON! What if I just want to hop on for a short racing sesh and end up being one minute late to the party? Kinda flawed, not gonna lie.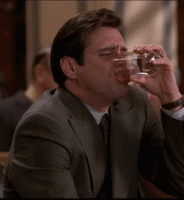 The trial's Versus mode will see players of up to 5 compete in races. Trick Battles will have 6-on-6 competitions to pull off sick-gnarly mojonations on each other. Free For All will see up to 11 players compete in a variety of game modes in a playlist format, Mario Kart Cup style. You'll also get to fiddle around with a customisable character in-game and even take part in a story mode once the full game drops!
If you're looking to scratch that sports game itch in other ways in the meantime, have a butcher's over at the Go2Games store and see what we have.
Jump into Riders Republic early!

Join the trial week from October 21 – 27 and play up to 4 hours free on PC+Consoles 😎

— Ubisoft (@Ubisoft) October 19, 2021
An Open Letter to Punctuation in Game Titles:
Ubisoft. Baby. Daddy. Baby-daddy. Honey boo boo, we NEED to talk about branding. This may come as a bit of a shock to you, but you are not 'Mortal Kombat'. You're not deliberately misspelling a word to be quirky, 'Riders' Republic is just bad writing! Not 'Riders Republic', NEIN, 'Rider's Republic'. Or 'Riders' Republic' if you're feeling adventurous. I know apostrophes aren't exactly the sexiest character on the market, but if that's your biggest concern, here's what you do. Feel free to try this experiment yourself reader.
Step 1: Type the number 8.
Step 2: Add in a suitable amount of equals symbols (=). Your mileage may vary.
Step 3: Top off your totally distinguished and not at all inappropriate insignia with a capital 'd'.
Step 4: Add in many apostrophes and commas, like so: ',',',',',.
Step 5: Bask in the fruits of your labour, watching the sun rise on a grateful universe.
#MakeApostrophesGreatAgain #Rider'sRepublic #EightEqualsCapitald
Riders Republic will release on October 28th on PC, PS4, PS5, Stadia, Xbox One, and Xbox Series X/S.
Sign up for our newsletter from the website.
Instagram: Go2GamesShop
Twitter: Go2Games
Youtube: Go2Games.com
Facebook: Go2Games.com
Store: Go2Games.com