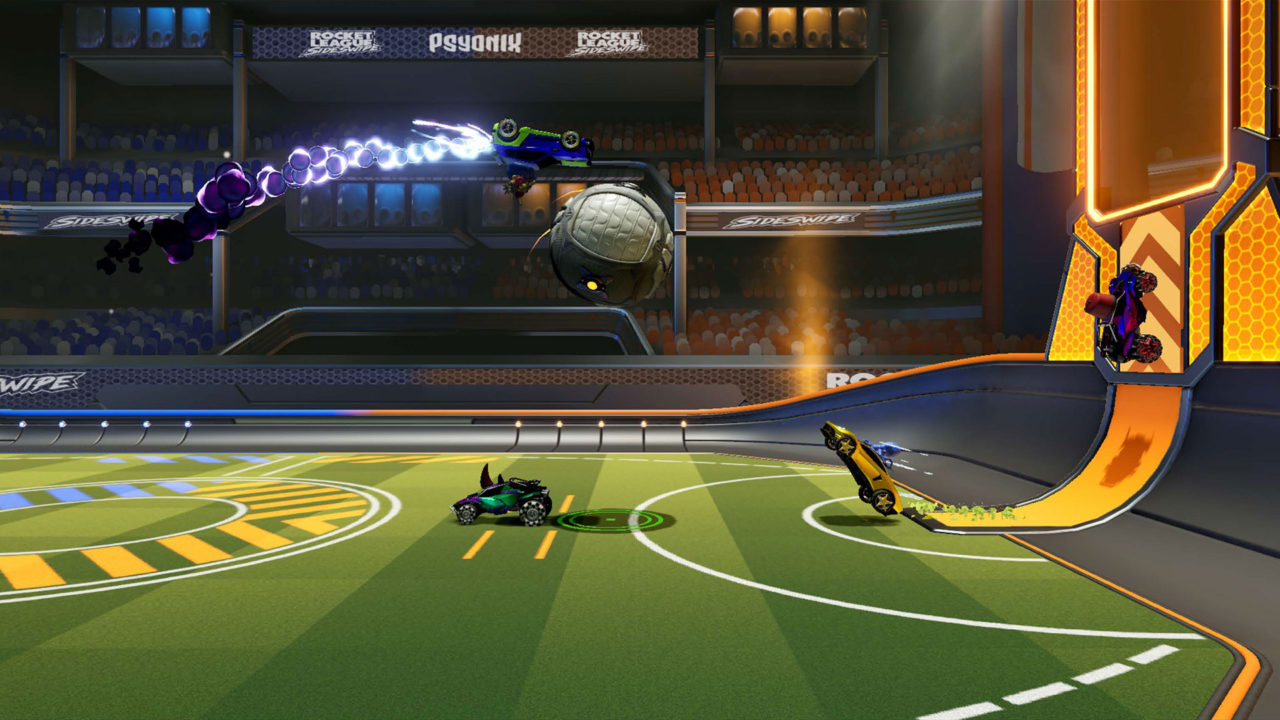 The new Rocket League mobile spin-off game is now available worldwide
Rocket League has just gotten bigger thanks to the mobile spin-off game, Rocket League Sideswipe, being released worldwide today.
Announced back in March, the new, car-based soccer mobile game developed by Psyonix Studios started to roll out on November 15 in Oceania but has now been made available worldwide.
Rocket League Sideswipe
Rocket League Sideswipe takes the core, competitive gameplay of Rocket League and reimagines it for a mobile device. It is a more simplified version, with the gameplay format being in 2D rather than 3D. Players control their car with a virtual joystick on the left side of the screen, while buttons on the right handle jumping and boosting. There are also advanced mechanics, just like Rocket League, for those who want to climb the Competitive Ranks, and the mobile game offers robust car customization similar to Rocket League.
Other differences that appear in the mobile game also include the car's boost auto-regenerating so there's no need to seek out recharging pads, and teams are limited to a maximum of two players per side, offering a new perspective on the field in 1v1 or 2v2 matches. Available game styles include the game's standard soccer mode as well as a basketball-style "Hoops" version.
The Games will be fast-paced, 2-minute matches that you can play with friends, either local or online. Rocket League Sideswipe is currently in "pre-season" mode ahead of Season 1's kickoff, which will be announced at a later date.
Rocket League Sideswipe is now available to download on iOS and Android.
Happy Black Friday! Check out our offers here!
Sign up for our newsletter from the website.
Instagram: Go2GamesShop
Twitter: Go2Games
Youtube: Go2Games.com
Facebook: Go2Games.com