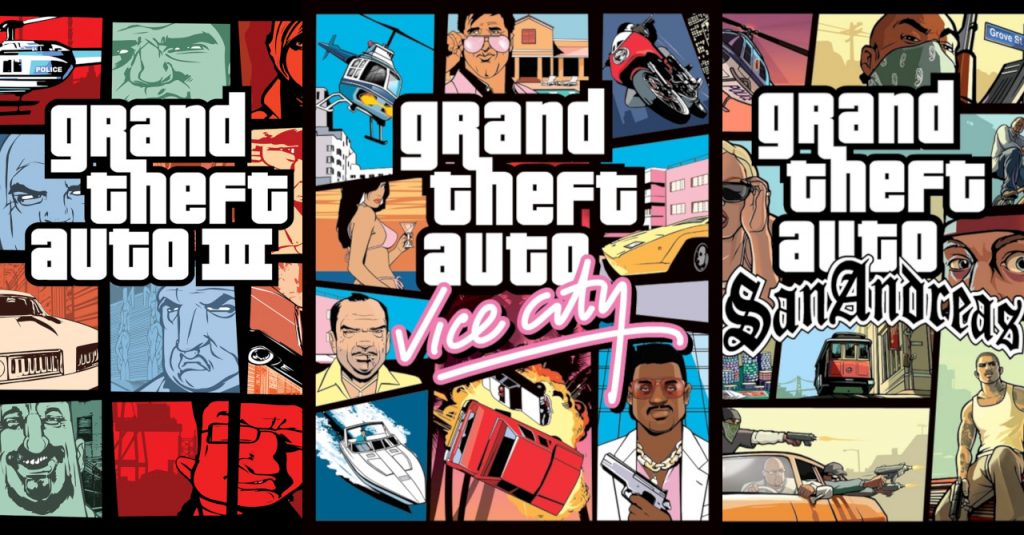 GTA, formerly known as Grand Theft Auto, is one of the most popular gaming franchises ever to be created with it being amongst the top for several years. Consistently engaging the eyes and attention of gamers of all types with its releases of different variety including different story lines, different characters, different styles of missions, different dialogues and many more. Three of the most enjoyed classic GTA releases, those being Grand Theft Auto 3, Grand Theft Auto: Vice City and most popular out of the three, Grand Theft Auto: San Andreas are looking set to be released in a Trilogy structure with all three being remastered and available to play on newer gen platforms. This rumour has been around for several years but finally is looking as close as ever to being confirmed as Rockstar Games, the franchises parent company leak vital information that has got the Grand Theft Auto community going wild.
It seems the new Rockstar Launcher update from today has began preparing for the new remasters for the GTA Trilogy. pic.twitter.com/qgqu9aegdL

— Ben (@videotech_) October 5, 2021
Now you are probably thinking what you are looking at and how does it prove anything. Well, it shows that "Grand Theft Auto III – Unreal, Grand Theft Auto: Vice City – Unreal and Grand Theft Auto: San Andreas – Unreal", will all be remastered with the Unreal Engine. As highlighted in the leaks, this shows that they are in the works, this all being in the Rockstar Launcher. This is all after rumours already being spread that Rockstar games will be using the Unreal engine to remaster the Trilogy which brings more reason to why this is more concrete as the dots continue connecting.
Grant Theft Auto: The Trilogy – The Definitive Edition has been rated in Koreahttps://t.co/XL9AAhOC0E pic.twitter.com/af4rk2EfoP

— Nibel (@Nibellion) September 30, 2021
This being another interesting source on this, showing that the game titled, "Grand Theft Auto: The Trilogy – The Definitive Edition", which is the confirmed title for the trilogy, has already been rated in South Korea. Now if this doesn't indicate the release being imminent then I'm not sure what else will!
#GTATrilogy Achievements have been discovered 👀

Credit to @alloc8orhttps://t.co/HAZT2QbDZR pic.twitter.com/lymcO12e5x

— GTANet (@GTANet) October 5, 2021
This leak shows the achievement icons that will feature on the game. These were leaked and uploaded to GTAForums. This means that we may be seeing updated achievements if true.
What is next to look out for from Grand Theft Auto?
Although these leaks are all not 100% until Rockstar officially release details, they do highly indicate that a Grand Theft Auto: Trilogy is being worked on and may even be the next release out of the Grand Theft Auto firm. As more features continue to be added onto GTA V, engaging the fans in many ways and with Grand Theft Auto VI being one of the most anticipated and looked out for releases, this suppresses the hype around that, drawing more attention towards giving the Grand Theft Auto community their favourite classics remastered. We are sure more leaks about the trilogy will continue to be leaked alongside leaks for the long awaited GTA VI. So, we suggest keeping on the lookout as the next Grand Theft Auto release could be a lot sooner than you think. Well… the next release after the already confirmed and announced Grand Theft Auto title, being Grand Theft Auto V, versions for PS5 and Xbox Series XIS being set to be released next march.
3 Days…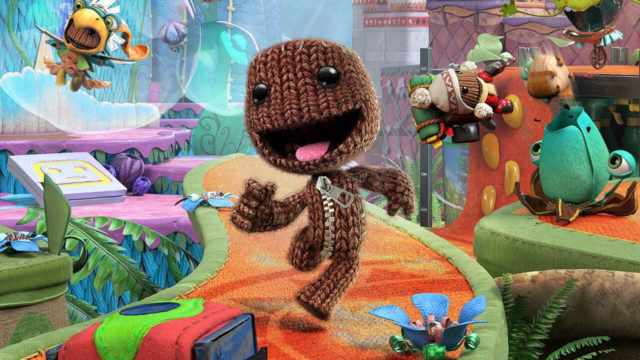 Source: PlayStation
Grab these voucher codes for our website for some discounts! The offer ends on October 18!
Use HARVEST5 for 5% off Monster Harvest!
Use WRC10 for 10% off WRC10 on all platforms!
Sign up for our newsletter from the website.
Instagram: Go2GamesShop
Twitter: Go2Games
Youtube: Go2Games.com
Facebook: Go2Games.com