Your favourite sportswear brand and console are teaming up for something exciting…
One thing I am always a big fan of is video gaming companies teaming up with fashion companies and being able to come out of it with great products of your favourite things that you can constantly wear. I always want to talk about the latest gaming fashion pieces, and this is no exception.
On Wednesday, Xbox announced it had teamed up with sportswear brand Adidas to bring something of a nostalgia kick for hardcore fans of its original console.
The two companies have created a pair of trainers to celebrate the 20th anniversary of the Xbox console, which was released on November 15, 2001.
Xbox x Adidas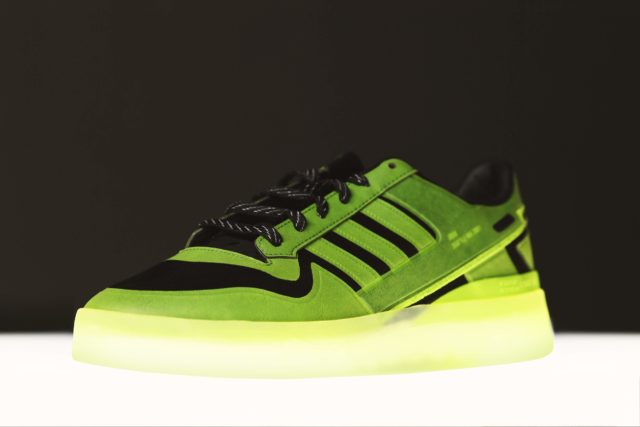 The trainers are styled around the translucent Xbox special edition console that was released along with Halo: Combat Evolved, with the design consisting of black and translucent green colours and an Xbox logo on the tongue of the shoe. The trainers were showcased in a special reveal trailer that represented the popular skating culture in that era, along with showing people playing Halo: Combat Evolved on the translucent Xbox console.
Unfortunately, there doesn't seem to be a release date for these bad boys and looks as though they will only be available through Microsoft giveaways, yet Xbox confirmed there will be different, additional trainers that will be inspired by the various Xbox console generations of past and present, and will be available to purchase in the future.
This is just the beginning of our partnership with Adidas, and over the next few months we'll continue to mark our 20th anniversary by launching additional sneakers inspired by past and present Xbox console generations, including the first-ever sneaker available for purchase by our fans later this year. – James Monosmith, Senior Sales & Marketing Manager.
2 Days…
Grab these voucher codes for our website for some discounts! The offer ends on October 18!
Use HARVEST5 for 5% off Monster Harvest!
Use WRC10 for 10% off WRC10 on all platforms!
Sign up for our newsletter from the website.
Instagram: Go2GamesShop
Twitter: Go2Games
Youtube: Go2Games.com
Facebook: Go2Games.com