Rockstar have revealed their latest update for GTA V, Cunning Stunts. This is the biggest racing update to the game since it was released in 2013.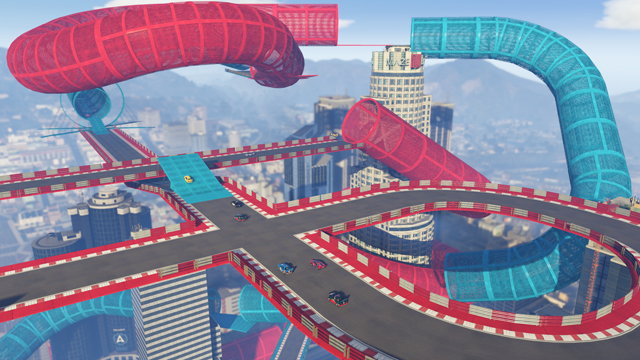 The news features allow you to do loops in tubes, drive between the blades in the windfarm, launch off of ramps and even more.
Cunning Stunts will make it look like a Hot Wheels race, in Los Santos. It looks fantastic.
Roll on July 12th!