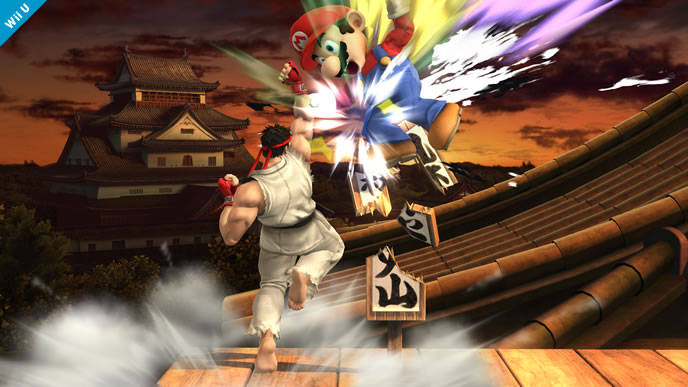 Hadouken! Nintendo have officially confirmed Street Fighter's Ryu will be coming to Super Smash Bros. for Nintendo 3DS and Wii U in the update.
With last week's Street Fighter V trailer, we thought we would have to wait a while before being able to play with Ryu but not for Super Smash Bros. owners. For the first time in a Super Smash Bros. game a character from the Street Fighter series will be entering the arena. As well as Ryu, Roy from Fire Emblem and Lucas from Mother 3 will be released as playable characters. During this content update, there will be new Mii fighter costumes, bonus trophies, additional Wii Super Smash Bros. amiibo and new stages, including the Dreamland stage, based on the original stage Super Smash Bros. for Nintendo 64.
Nintendo are giving its fans a little taster before their E3 conference tomorrow. Expect to hear more information about titles such as Mario Maker, Star Fox for Wii U and Yoshi's Wooly World.