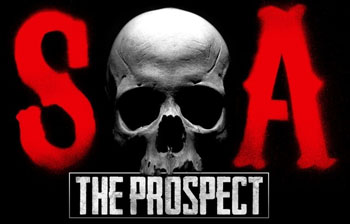 Sons of Anarchy: The Prospect
The first of ten episodes in the 'Sons of Anarchy: The Prospect' series comes to iPad and iPhone
The exceedingly popular Sons of Anarchy TV series may have to an end, but the franchise now lives on in the form of an episodic mobile game which is available now for $2!
The first episode is available to purchase now on iTunes and is aiming to capture the  "vivid action and life-and-death decision-making" of the recent television show. The game has an interactive narrative which features an original story that "explores new and familiar characters, setting, and intrigue" from the overall Sons of Anarchy universe. 
Kurt Sutter (creator and showrunner of the Sons of Anarchy TV series) and his writing team have collaborated with Silverback Games in the development of the game series. Sutter has been trying to make a Sons of Anarchy game for a very long time and seemed much pleased that it has now all come to light – "It's finally f**king here," Sutter said. "It's awesome. Play it. Live it. Be the prospect."
The game features voice work by Sons of Anarchy actor Kim Coates, who played Alex "Tig" Trager in the series. It has yet to be revealed if any of the other actors from the TV series are getting involved with game at all.
There will be ten Sons of Anarchy: The Prospect episodes in all, with various instalments to be released later in the year. The game is also planned for release across Android, Mac and PC, with release dates for those platforms to follow.
If you are an avid watcher of the Sons of Anarchy TV series, then this game could be just the one for you! You can watch the trailer for the game HERE, on our 'Exciting Game Trailers' playlist on YouTube.