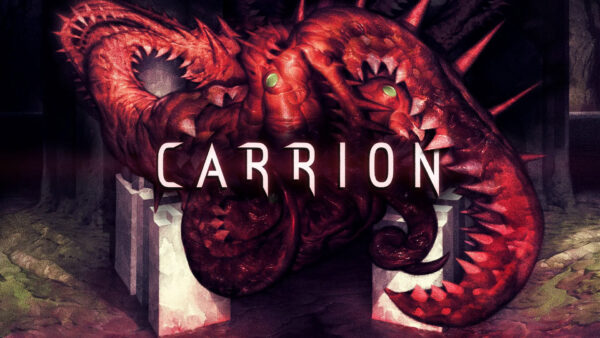 Carrion Will Finally Be Released This 2021 On The PS4 Dates To Be Confirmed
PlayStation mentioned that they would be adding more Indie Games to their collection and here we are with a very unique game called Carrion, developed by Phobia Game Studio. Sony has described Carrion as a 'Reverse Horror-Game'. Carrion is a unique platformer where you play as a tentacled monster who doesn't just have a hunger for humans but also seeks revenge against the humans for imprisoning them. In Carrion, you can navigate the dangerous environment, avoid the armed soldiers and seek those who wronged you for revenge and survival, all while protecting yourself to find an escape. In this horror game, the real monsters are humans.
Scuttle over to PS Blog for info on Carrion, a reverse-horror experience coming to PS4 later this year: https://t.co/4gUP6RYklW pic.twitter.com/F58I8ZXq9c

— PlayStation (@PlayStation) August 8, 2021
This eerie pixelated game has been explained by Sony, where they have gone into great detail about Reverse Horror Games.
"We are thrilled for you to soon get your feelers on Carrion, but what is a "reverse-horror experience"? Surely that's just made-up marketing nonsense? Well, if you're still unaware of our creepy (award-winning) creation, Carrion immerses you in the role of an abominable alien creature as it awakens in a secret, underground laboratory. With no explanation of how it arrived there or for what purpose, there is only one thing on the mysterious monster's mind: escape! And eat people. Okay, two things. But that reverse-horror title makes a lot more sense now, right?"
As they've done the generous deed of giving us an in-depth explanation, I believe it's safe to say Carrion will be an interesting experience. With the unique game mechanics, aesthetic and a familiar world from an unfamiliar perspective, Carrion will be worth our time. Carrion is already available on Steam, Mac and Stadia.
Keep up with all the latest gaming news, competitions, future discounts (see down below), and amazing content.
Twitter: @Go2Games
Instagram: @go2gamesshop
Youtube: Go2games.com
Facebook: Go2games.com
You can subscribe to the Go2Games newsletters via the website.