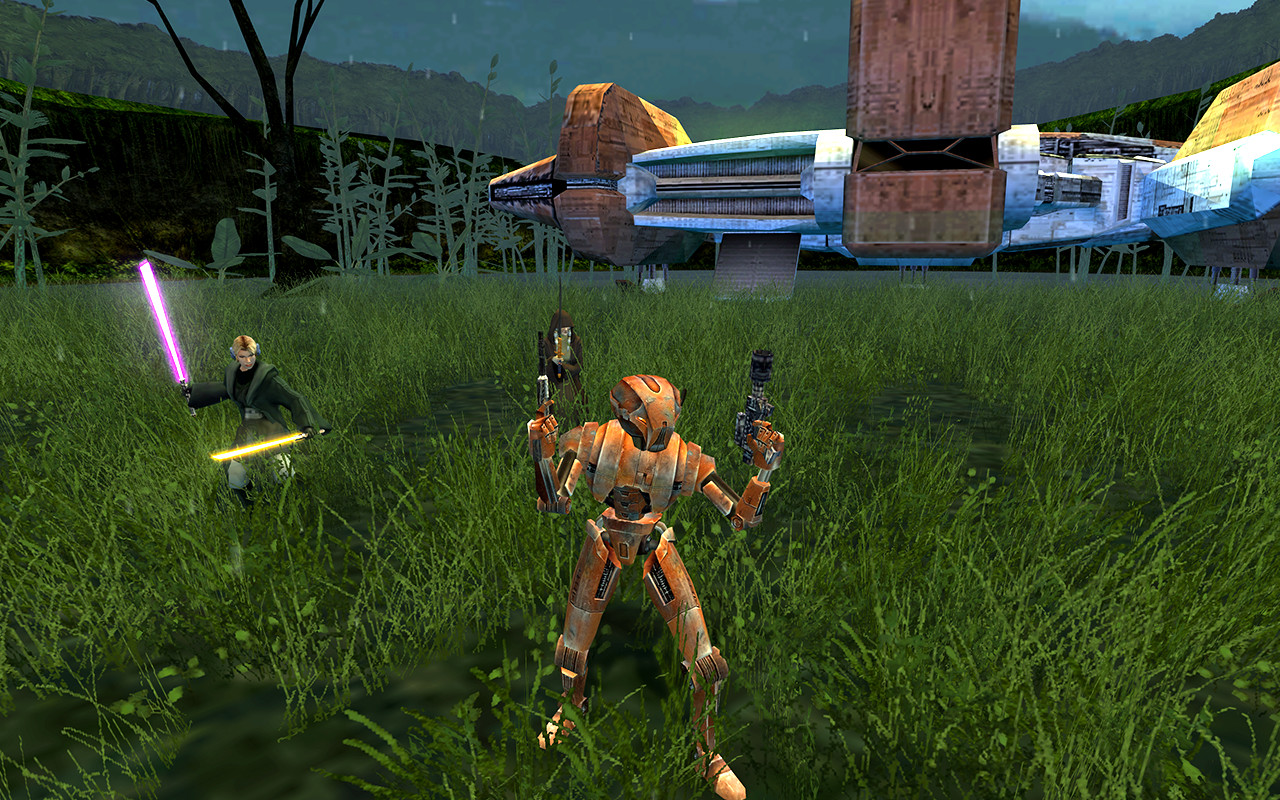 Star Wars Knights of the old republic 2 or most commonly known as KOTOR 2 is a beloved RPG game released all the way back in 2004 that was recently ported to the Nintendo switch but included in the game is a game-breaking bug that crashes the game after the Basilisk Crash cutscene when landing on  Onderon this currently makes the game unbeatable in any legitimate way, however, Aspyr Studios have suggested that "For now, our suggested workaround is to warp past the point where the game crashes using the cheats menu." 
For users who have encountered this issue please visit our FAQ for temporary workarounds and keep an eye on Twitter for updates.https://t.co/X3ChbiDg54

— Aspyr (@AspyrMedia) June 22, 2022
""To do so, triple-click the left thumbstick, open the cheats menu, select warp, and warp to OND504. Make sure not to head to the merchant quarter, as your game will crash."
This fix while not perfect does allow for the player to further progress in the game but for those that would rather wait for a more legitimate way to go through the game without the use of the cheat menu then rest assured that Aspyr is aware of the issue and is currently investigating it any updates to the matter will be posted on their socials and support page including when we might see a possible patch to this problem.
The recent tweet made by the company had led many to believe that this was a bug that was affected every KOTOR II player but a representative of the company has assured people that this bug was only affecting a small number of players nevertheless a fix to the problem will be coming in the next patch for the switch version with an estimated date still unknown.
As well as that it's still unknown when Aspyr studios will be releasing the free DLC to include the missing content that the game was infamous for lacking at its initial release all the way back in 2004, as currently the base game itself is deemed by many to be incomplete in its current state, modders on the PC version were able to release a restored content mod but for switch, we'll have to wait for the DLC to enjoy it on the system the DLC is slated to release sometime before the end of this year, however.
Aspyr Studios is currently in charge of the KOTOR remake for the PS5 and PC which was announced last year during a PlayStation presentation, the almost two decades old game is not just a simple remaster it's been claimed that "It's being rebuilt from the ground up, with modern visuals and technology"
Sign up for our newsletter from the website.
Instagram: Go2GamesShop
Twitter: Go2Games
Youtube: Go2Games.com
Facebook: Go2Games.com
Store: Go2Games.com