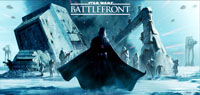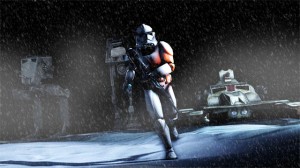 Star Wars: Battlefront
EA have confirmed that Star Wars: Battlefront will launch holiday 2015
Battlefront is, at present, in development at DICE (Battlefield developer) in Sweden. EA plan to show more of the first-person shooter in Spring 2015, as we haven't really seen much of the game so far apart from a few teasers.
EA had said previously that it was hoping to launch Battlefront close to Star Wars: Episode VII, which is set to release in cinemas later in 2015. 
Last year, EA signed a deal with Disney in order to create more "core" Star Wars games. Dead Space developer Visceral is also currently working on a new Star Wars game, in addition to Battlefront, which is being written by former Uncharted writer, Amy Hennig!
A double dose of Star Wars to look forward to next year then! Game and film being released so closely..