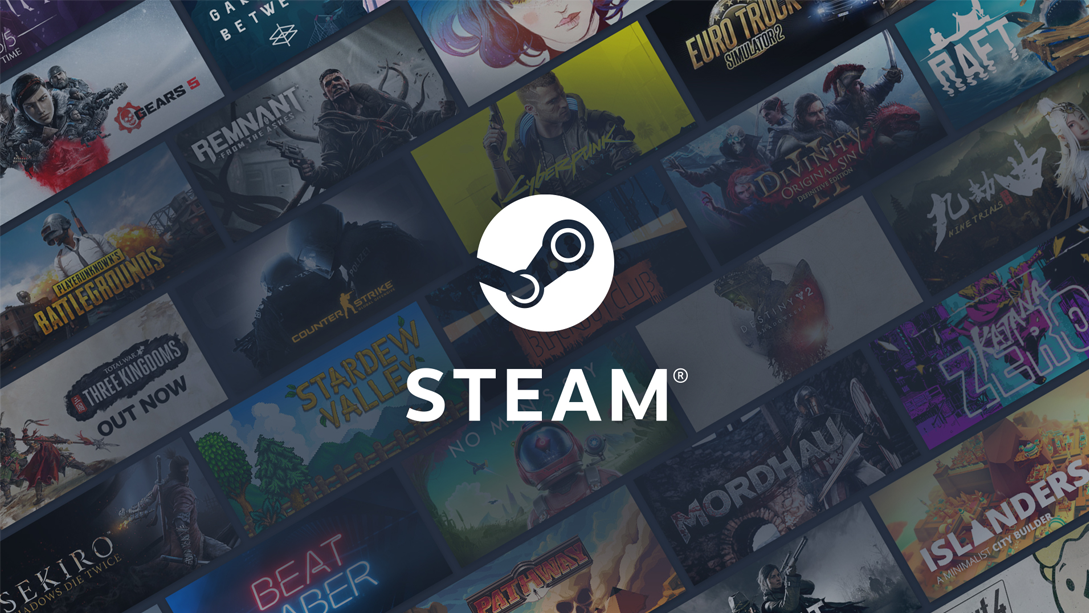 Steam had a fantastic year in 2021. At the start of 2021, the PC gaming retail and social platform's user population surpassed 25 million peak concurrent users, and by the end of the year, it had surpassed 27 million. That momentum appears to be building in 2022. Steam's highest concurrent user record was first broken on January 2nd, when it approached 28 million, then again on January 9th, when it crossed 28 million for the first time, and finally on January 16th, when it approached 29 million. Steam has already smashed its concurrent user record for the fourth week in a row in 2022.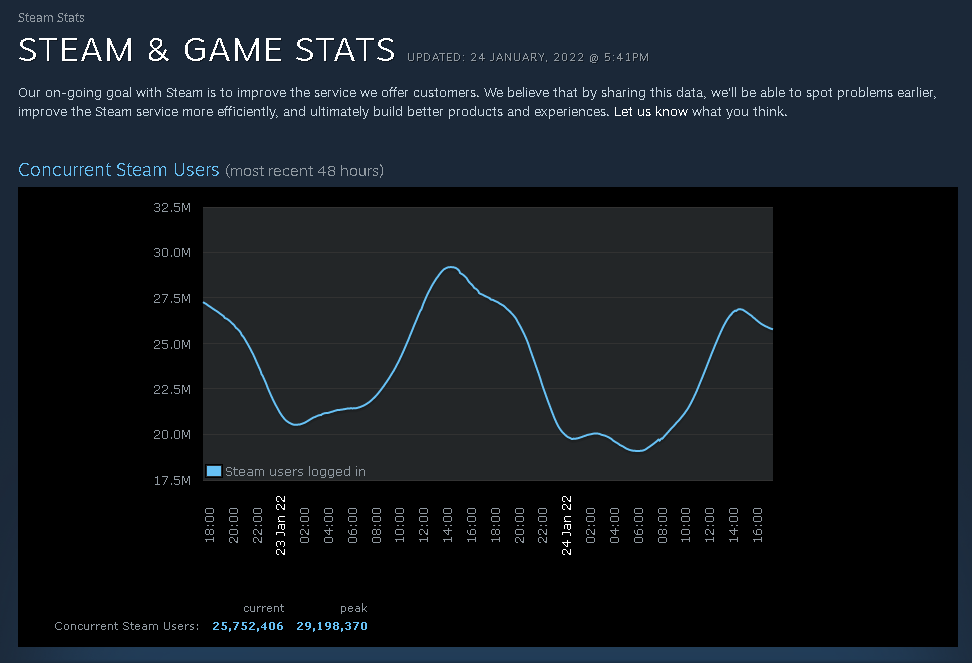 Steam has added almost a million users to its top concurrent user record and crossed the threshold of 29 million users online at the same time, up from under 27 million prior to the start of 2022. The new record is 29,198,370 to be exact. It's a remarkable success for a platform that began in 2003, reached 10 million users in 2015, 20 million users in 2020, and is now on track to reach 30 million users in the next months.
Surging Popularity for Steam in Recent Weeks
There's no obvious explanation why Steam has had such a strong start to 2022, or why it managed to surpass 29 million concurrent users this week. The winter holiday sale has ended, the top-selling game of the week is the PC port of God of War: 2018 Edition, and there are no major events planned, such as Valve's annual Dota 2 Tournament. This appears to be a straightforward result of Steam's strong expansion.
While there is no obvious cause for Steam's unexpected jump to over 29 million concurrent users, there are some contributing variables. Yu-Gi-Oh! Master Duel and Monster Hunter Rise were published this week and are already among the top ten games in terms of concurrent players. Yu-Gi-Oh! Master Duel even reached a stunning peak of 263,000 players. Counter-Strike: Global Offensive, Dota 2, and PUBG: Battlegrounds, Steam's three most popular titles at the moment, are all doing exceptionally well. On its own, CS:GO had little over a million concurrent users.
The question that needs to be asked right now is how far Steam can go, both in the short and long term. Steam has significantly grown in both 2020 and 2021, with growth peaks around April in both years. As a result, another few months of growth for Steam in 2022, as well as more growth in late 2022, wouldn't be surprising. There are also several major PC games in the horizon. On February 4th, Dying Light 2 will be released, followed by the MMO Lost Ark on February 11th, the Witch Queen expansion for Destiny 2 on February 22nd, and Elden Ring on February 25th.
Steam's four-week streak of new releases appears to be on track to continue for some time. Steam could easily break its new concurrent user record on any given weekend, barring a single terrible week. The debut of the Steam Deck in February will only add to the excitement. Steam's true peak may be millions farther ahead, but 30 million looks well within reach.
Our store has a whole range of PC peripherals and accessories! Have a browse here.
Don't forget to subscribe to the Go2Games newsletter for updates on the latest gaming news and deals, and follow our socials below!
Twitter: @GO2GAMES
Instagram:go2gamesshop
Facebook: Go2Games.com
Youtube: Go2Games.com
Store: go2games.com