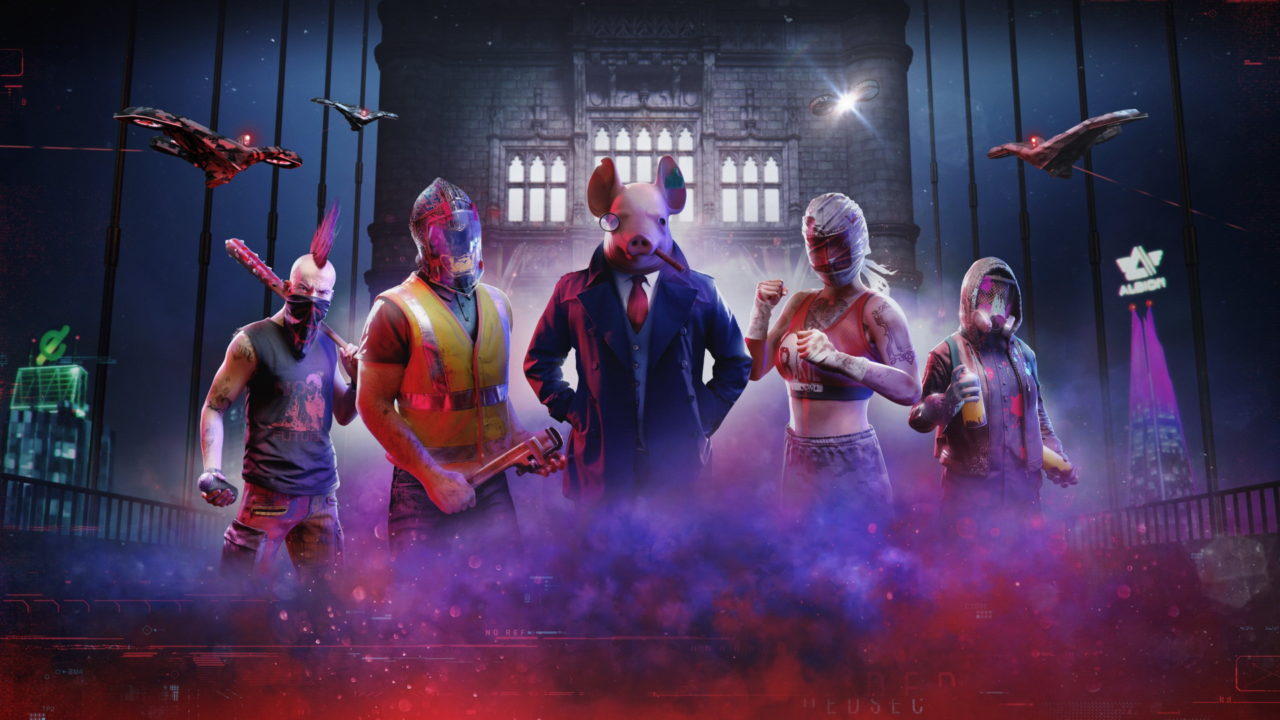 Bad news for fans of Ubisoft's 2020 spy thriller, Watch Dogs Legion. It looks like that the latest update to the game back in September 2021 will be the final one, with Ubisoft looking to work on other projects.
Whilst there have been some speculation in recent months that Ubisoft were indeed dropping support, it will still come as a surprise to many that its come so soon. Unfortunately, it now looks like that's the case.
Previously, we've been treated to an abundance of content added to the sprawling open-world of London. The reappearance of Aiden Pearce was certainly a surprise, as was the Assassin's Creed crossover, and don't even get us started on the zombies mode. Ubisoft clearly tried to cover a diverse range of genres for us to explore, whilst simultaneously managing to fix bugs and various other issues. It's safe to say we haven't been spoilt for choice.
It's by this understanding why we find it so disappointing that we won't be getting anything else like it now. It's rare nowadays where you get a game giving you solid support with genuinely good content, so to see the plug pulled is sure to leave a sour taste in many peoples mouths.
Personally, it reminds me of EA's decision to stop Star Wars Battlefront II support, just as the games player base was finally on the rise again. I've still not forgiven them for that. Nor has many of the Star Wars fan base. Please Ubisoft, don't be as cruel as EA were when you release your upcoming Star Wars title.
Ubisoft Proud Of Watch Dogs Legion But Must Move On
It must be noted that Watch Dogs Legion's online mode has just entered its fifth season, so all the content is relatively new. So at least we have that to divulge in for the meantime. Obviously, the support for the game won't go as well, meaning the servers will still be running.
This information was made available by the Ubisoft Watch Dogs Legion development team, with the team closing out by stating, "The game has grown by leaps and bounds, with a ton of content to explore, from a sprawling near future city to an action-packed Online Mode. We couldn't be prouder of the game we've created, and we appreciate all of you who've joined us on this journey in London over the year. We look forward to seeing more of your adventures in Legion."
What Next For Ubisoft?
Ubisoft itself still has several games on the horizon for this year, as well as beyond. Rainbow Six Extraction was released just a few days ago, while the company still has a Splinter Cell Remake, Mario + Rabbids: Sparks of Hope, Prince of Persia: The Sands of Time Remake, The Division: Heartland, Assassin's Creed Infinity, Avatar: Frontiers of Pandora, an open-world Star Wars game, and more—some set for release this year but all in some stage of development.
Not only this, but they've gone back to remaster the beautiful Italian Renaissance period for Switch too with the Ezio Collection! If you want to delve back into it on PS4, well you know where to go. 
Sign up for our newsletter from the website.
Instagram: Go2GamesShop
Twitter: Go2Games
Youtube: Go2Games.com
Facebook: Go2Games.com