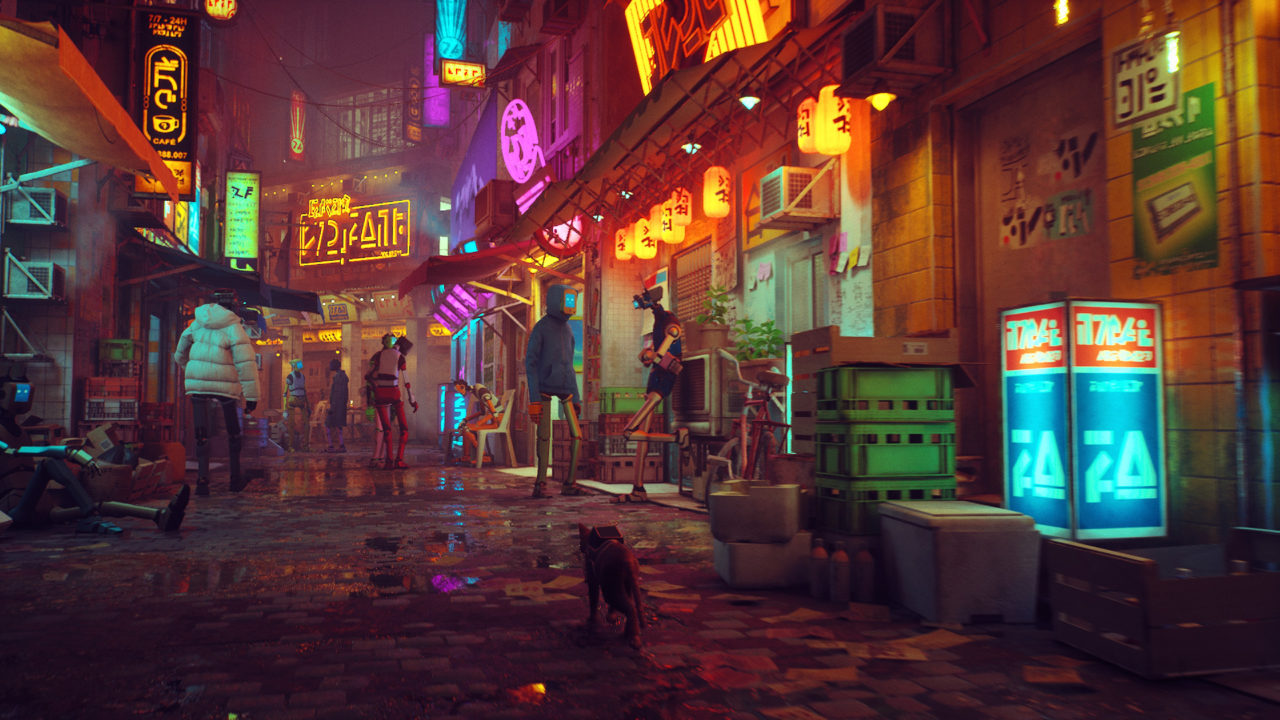 STRAY Announced To Be Released Early 2022
Stray, is an indie game developed by Blue Twelve Studio is Dark Cat Simulator Puzzle Adventure Game, yes I call it that because it has all of those elements, and while it is a cat simulator, I detest the idea of the game being categorised as such because it is far from one. It has taken the world simulator and changed the traditional idea of one. Stray is not only beautiful visually, but the realistic cat-like behaviour, the environment, interactions, narrative, puzzles and portrayal of emotions make me think it is anything, but a simulator as there is so much to unfold, experience and immerse myself in.  Blue Twelve Studio has shared some gameplay footage and announced that Stray will be released in early 2022 (I'm putting my money on January – April).
Stray, the third-person adventure game about a cat lost in a robotic cybercity, is finally coming out in early 2022. https://t.co/2rQ9SzBRxA pic.twitter.com/4ubkoOjuf2

— IGN (@IGN) July 29, 2021
The beginning of the Stray trailer introduces us to our feline friend who finds themself lost and injured in a backstreet alley, separated from their family. The developer first describes it as a survival game, where the cat must roam the streets, solving puzzles to get their way around and survive the gruesome life of being a stray cat. However, that lifestyle takes a turn and the cat encounters a robot, who not only helps the stray cat, but the two become companions and interact with human-like robots, items and explore the forgotten city of what's left from human interaction. They work together to uncover the mysteries behind the broken world.
Stray will be released on PlayStation 4, Playstation 5 and PC.
Keep up with all the latest gaming news, competitions, future discounts (see down below), and amazing content.
Twitter: @Go2Games
Instagram: @go2gamesshop
Youtube: Go2games.com
Facebook: Go2games.com
You can subscribe to the Go2Games newsletters via the website.
(Summer Sale)
Apply Code SIZZLE10 FOR THE SUMMER SALE
(MORE Game Discounts & Deals)
**Ends August 2nd, 2021**
**Ends August 2nd, 2021**
**Ends August 2nd 2021**
**Ends August 2nd 2021**
**Ends August 2nd 2021**
**Ends August 2nd 2021**
**Ends August 2nd 2021**