Another major collaboration by Epic Games.
Epic Games are notorious for embracing high-profile collaborations with major franchises; just this week were rumours that they are bringing us a Naruto skin, one of its biggest collaborations yet. Well before that, Epic has partnered with one of the fighting game genre's leading franchises once again to bring Cammy and Guile to Fortnite. This latest crossover is dubbed "Round 2", as Ryu and Chun-Li joined first earlier this year. The two fighters land in Fortnite's Item Shop on 8th August, at its daily 1am UK time reset.
Guile wears his classic green clothes worn in Street Fighter 2. An alternative style sees him wearing a beach-ready vest and towel.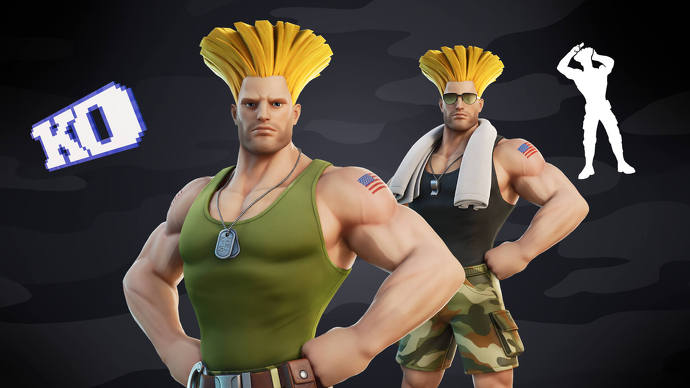 Cammy features classic and tactical camo variants. Both characters have built-in emotes – Guile combs his mop-head hair while Cammy does a spinny kick and pose – and there will be a bundle for the pair and a load of associated items.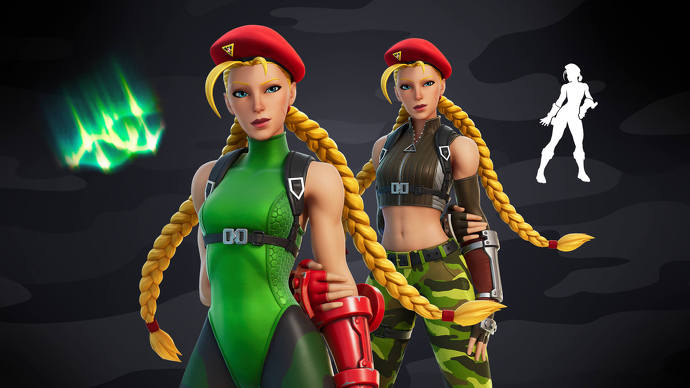 The game has rarely felt busier, with locations abducted and lifted into the air by the map's ginormous UFO mothership, a new gravity gun weapon, and another crossover in the shape of Suicide Squad's Bloodsport now available.
Fortnite fans also have an in-game Ariana Grande concert to look forward to, heading to Fortnite this weekend as its UFO storyline ramps up.
For those interested, we have a big sale going on, a summer sale. Use the codes SIZZLE10 (summer)  to access discounts. The discount codes are only valid for the products listed on their respective URLs (linked above). This sale ends 9th August so move fast!
To keep updated with the shop activities and weekly competitions, follow Go2Games on social media:
Instagram: Go2Gamesshop
Twitter: Go2Games
YouTube: Go2games.com
Facebook: Go2Games.com