Happy Birthday to our favourite Italian Plumber! It may seem like the other day or a lifetime ago, but believe it or not this week is the 4th anniversary of Super Mario Odyssey. Times flies, eh?
Currently, the game is the sixth best-selling Switch game of all time. It has sold an incredible  21 million copies around the world. Subsequently, that makes it one of the highest-selling Mario games on the platform. Alongside Mario Kart 8 Deluxe though, ofcourse.
Whilst Nintendo celebrated the  third-anniversary last year on Mario's 35th-anniversary milestone, the game hasn't received any recognition this time round. Forgetting your most popular characters birthday Nintendo? Shame on you. You'd never see that here at go2games. We remember when this trailer came out all those years ago:
Top Five Super Mario Odyssey Moments
As its four years of playing this gaming gem, we thought we'd countdown our most memorable moments of playing Mario's adventure. Obviously, Odyssey has multiple moments which you can choose from. However, we thought it be best to just narrow it down to five- keep it short and sweet. So as the famous red-capped hero would say: Lets-a-go!
*Spoilers Below* (If you're yet to play this absolute classic, firstly, shame on you. Secondly, pick up a copy here)
5. Darker Side Of The Moon
Recently, Mario games have decided to include an almost impossible final stage. Odyssey decided to continue that trend. Upon arrival, you are greeted by all the friendly NPCs you've met throughout the game who happily cheer you on! Despite this friendly entrance, Darker Side of the Moon is certainly one of the hardest moons to get in the game. It puts your platforming skills to the test and really makes you feel like you've earned your reward. Above all though, that Cappy goodbye as you climb to the top of New Donk City Hall has us in tears even four years on.
4. Arriving At Mushroom Kingdom
Nostalgia at its finest. We're smacked right back into Princess Peach's castle. Just like Darker Side Of The Moon, you're greeted by welcoming guests which are of course Toads. Moreover, they even decide to put in a Mario costume from his 64-bit form and an "Eternal Star" water fountain has a hidden star as well. This is of course a reference to  Luigi in Super Mario 64 rumours. It really just feels like a love letter to Mario fans in this last section, and we're all here for it!
3. Capturing Yoshi
This one goes without saying. Who doesn't love playing as one of Mario's oldest friends? Importantly, it really gave a sense of what it'd be like if Yoshi got his own gaming title. Just imagine that. Platforming as Yoshi would be a real-delight for us long-time fans. So taking him on in Odyssey was without a doubt one of the most fun experiences for us in the game.
2. New Donk City Festival
What a welcome surprise this one was! While the game was packed with DK references, it was a complete shock to be shot right into a classic Donkey Kong 2D style gaming experience! Rolling barrels and oil cans galore! Donk City Festival was just a complete blast! Besides, how could you not love the "Jump, Super Star" song by Pauline. As Cliche as it is, this really made us feel like Mario again. Without a doubt it would've been number 1, if it weren't for this glorious moment which happened next…
1. Playing as Bowser
What. A. Moment. Taking control of Mario's Arch nemesis. Nothing could really compare to it, could it? Going through all the memorable battles Bowser and our hero have had across the years was a real celebration of Mario goodness. It was Nintendo thanking us for sticking with them for so man years. Undoubtedly, it will go down as one of the best gaming moments throughout history. There's really not much more that needs to be said…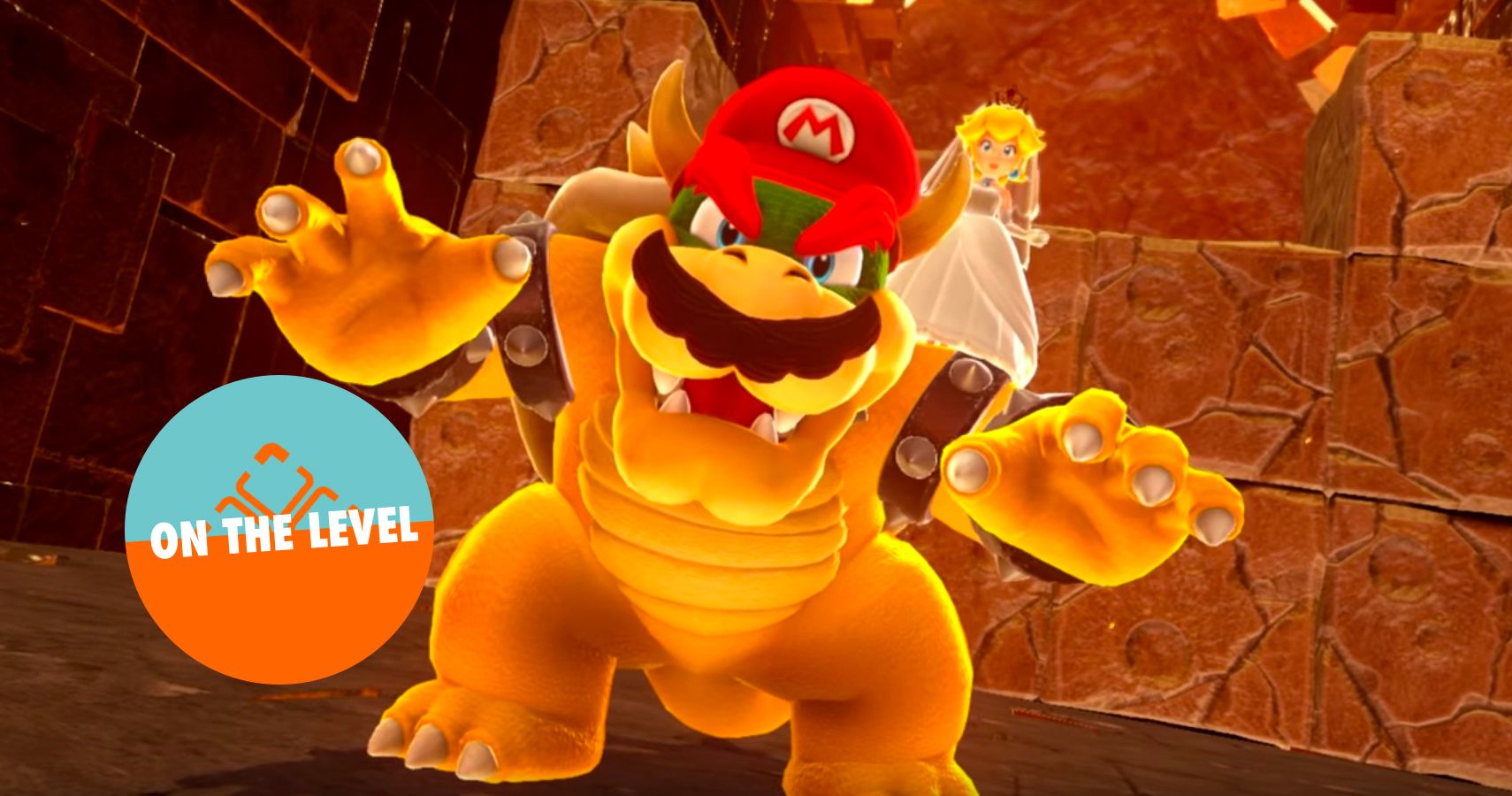 So there we have it! That's our top five moments in the Super Mario Odyssey game! Four years on, but what a great four years its been! Let's hope there is a long-awaited sequel on its way!
If you want more Mario news, be sure to check out further articles about the upcoming Mario Party Superstars game. Similarly, don't be afraid to check out all the Mario Party content Go2Games has to offer here.
You won't regret it!
Sign up for our newsletter from the website.
Instagram: Go2GamesShop
Twitter: Go2Games
Youtube: Go2Games.com
Facebook: Go2Games.com
Store: Go2Games.com