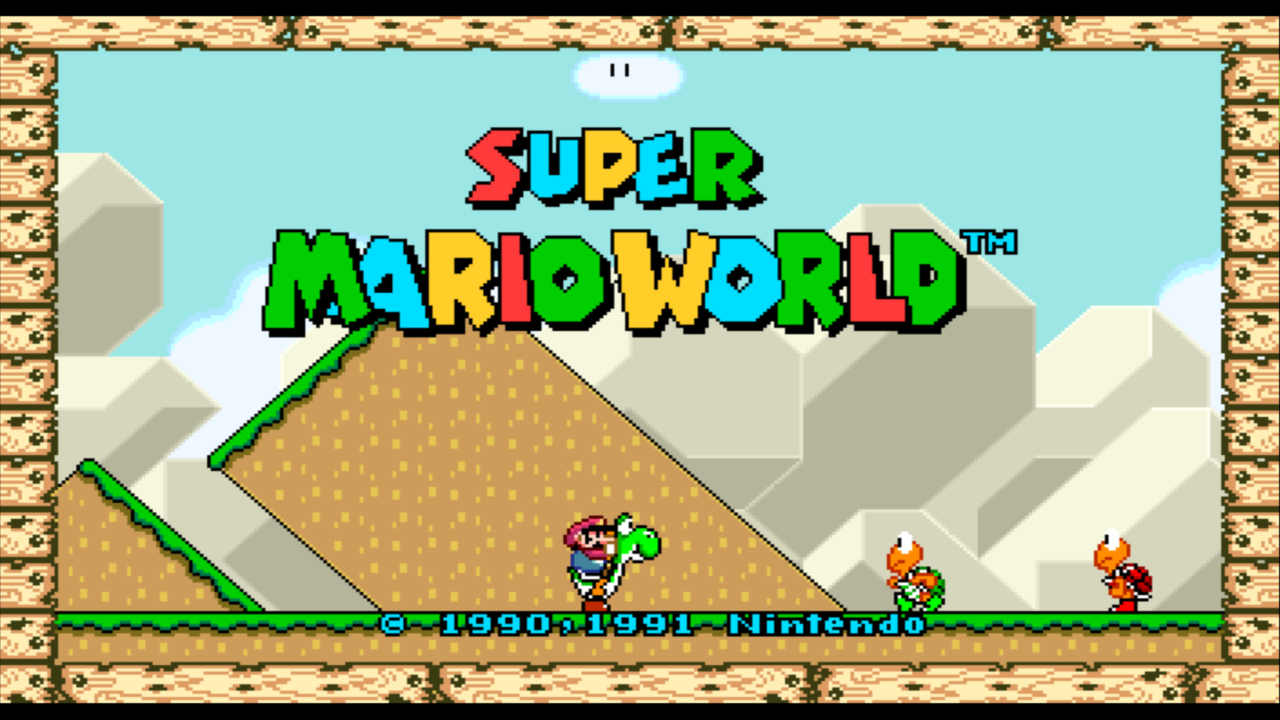 There's now a chance to play this beloved retro game in a widescreen aspect ratio!
SNES ROM hacker Vitor Vilela has created a new widescreen hack that enables players to enjoy Super Mario World on a modern display. Players can say goodbye to the black bars and weirdly stretched image and be refamiliarised with the retro game that introduced us to Yoshi back in 1990. 
NEW RELEASE: Super Mario World Widescreen (SNES) is now available for download! Explore the new expanded adventure, natively enhanced to work with modern screens. The true 2021 gaming experience mixed with the wonderful 1990 gaming golden age!

Download: https://t.co/UugJXT4Fvh pic.twitter.com/BDTMIECQhP

— Vitor Vilela (@HackerVilela) June 18, 2021
The hack modifies the original game's ROM when played through the bnes_hd emulator and adjusts the screen size from 256×224 to 352×224, giving the correct aspect ratio for a 16:9 display. It also supports a 16:10 aspect ratio and there are plans for it to support an ultrawide 21:9 aspect ratio in the future.
The instructions for how to use the hack can be found on the project's GitHub page, however, players will have to find their own Super Mario World ROM to use it. Nintendo has a harsh history of suing websites carrying ROMs of its games, yet this ROM has been created with keeping away from all copyright code in mind. 
The ROM hacker Vitor Vilela spoke to RetroRGB back in March and has hinted there's hope to develop a standard hack that can be applied across all SNES games. Another developer ocesse is currently working on a widescreen hack for the game Super Metroid.
Once Super Mario World and Super Metroid widescreen patches are done, we will likely have a solid standard which future ROM modders will be able to apply to any SNES game. That's our objective. Any SNES game will be able to be adapted through ROM patches to use widescreen on the future once the project is stabilized. – Vitor Vilela, RetroRGB
So far the ROM Hacker has received some bug reports from users, however, they deem the bugs to be pretty visual and no crashing or breaking bugs have been detected, therefore the current vision is stable and safe to play.
Make sure to check out The Go2Games Shop for Super Mario World and more Mario related merch!
Instagram: Go2GamesShop
Twitter: Go2Games
Youtube: Go2Games.com
Facebook: Go2Games.com