Tekken x Street Fighter is no longer in development, Tekken's Katsuhito Harada reports.
Tekken X Street Fighter was announced by Bandai Namco at the 2010 San Diego Comic-con, alongside Capcom's Street Fighter X Tekken. Street Fighter X Tekken was released 2 years later, in 2012. However, 11 years later, we still haven't received Tekken X Street Fighter.
Street Fighter X Tekken was made by Capcom (as opposed to Bandai Namco). The core game mechanics were based on the 2D gameplay of Street Fighter, with the game including projectile-based moves such as the iconic Hadouken, dissimilar to that of the Tekken series.
Namco was set to release their own version of the series, which would follow their 3D gameplay style. Tekken X Street Fighter, however, had its development paused in 2016. As a result, we had heard little regarding any new developments on the game until recently, when Harada confirmed that development had been completely abandoned.
Bandai Namco consistently assured us that the game was still coming over the years. Unfortunately, however, that day will not come any time soon.
This is tough news to take for any hardcore fighting game fans who had waited these long 11 years to see some of your favourite franchise characters clash in a Tekken format.
Harada had previously said that they had developed about 30 percent of the game. He pointed out that from a motion standpoint, much of what they worked on was on display with the iconic Street Fighter character Akuma's introduction into Tekken 7's Roster.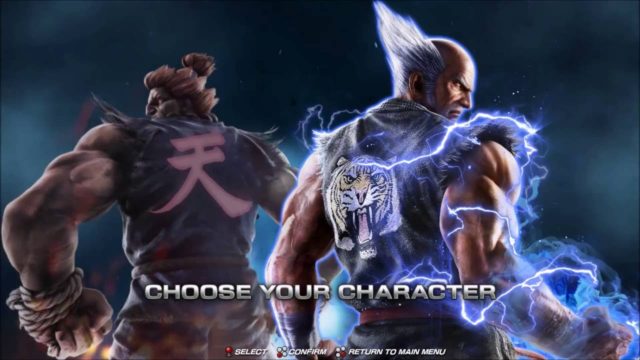 Separate to character motions, Harada explained that they had a desire to show the character models they developed to all of us, but they would need co-operation by Capcom to do so.
In a VGC interview in 2019, Harada noted that with the continual success of Tekken 7 and its DLC, Tekken X Street Fighter was becoming harder and harder to justify. He notes that typically a fighting game has a 1-2-year lifespan, but the perpetual success of Tekken 7 (due to the DLC content) made investing in another fighting game irrational. Tekken 7, the most recent instalment in the Tekken series has accumulated over seven million players. Therefore, Tekken X Street Fighter has simply fizzled out.
Maybe one-day development will continue. Until then, we will simply have to remain patient and hopeful.
To keep updated with the shop activities and weekly competitions, follow Go2Games on social media:
Instagram: Go2Gamesshop
Twitter: Go2Games
YouTube: Go2games.com
Facebook: Go2Games.com