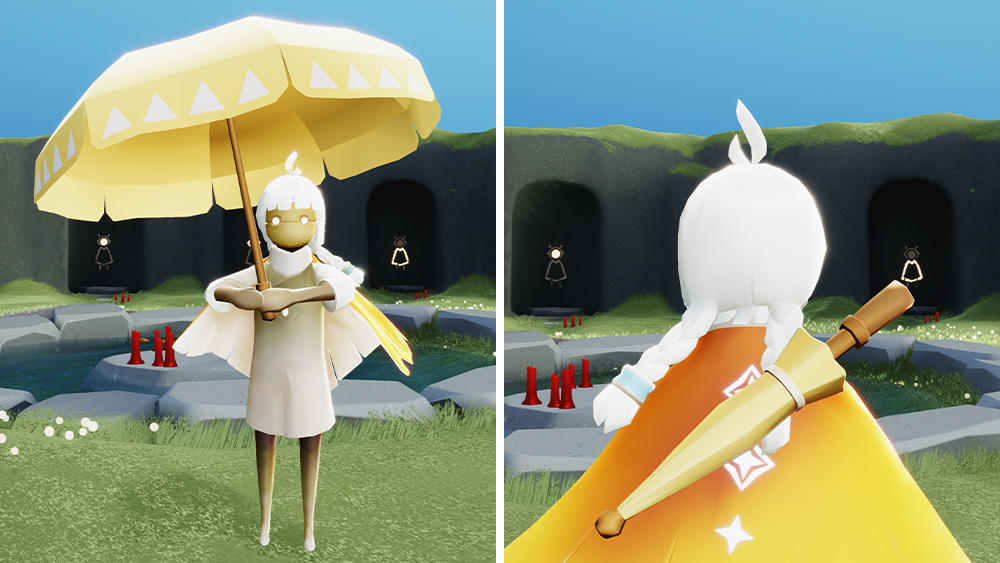 Image: ThatGameCompany
Sky Children of The Light,  Days of Summer Releases on 12th August & A Re-Release of Days Of Summer Lights
While The Little Prince Season is happening, there is also the Days of Summer Event and also The Days of Summer Lights that Starts on the 20th of September. Summer is a great time of the year, but not all of us want to go out either because we are extreme introverts, hate direct sunlight, don't want to see anyone or are still concerned about covid-19 (which we should be), so the Days of Summer event is the perfect thing to tide us over through these difficult times.
Their first summer-themed event runs for two weeks on the 12th of August and begins at 8am (GMT) until the 25th August at 8am (GMT), which is exactly 2 weeks. The home/ default social space will become a beach and allow the player to have new opportunities to gather light and visit spirit guides to obtain a lot of cosmetics.
The second event is a return of the summer event days of Summer Lights from 2020, which will run from the 20th of September at 8am GMT to the 3rd of October at 8am GMT.  New and old players will get to share the joy from last summer and will be able to collect candles around a summer bonfire at the home/social space. The event will allow certain spells to come back and give players the chance to buy beach ball spells and message boats. c
From beach balls to bonfires, celebrate the splendor of summer with two new #thatskygame events, each two weeks long:

⛱️ Days of Summer: Begins August 12
⛵️ [Returning] Days of Summer Lights: Starts September 20

More details in the blog 🌞➡️ https://t.co/qn8Q9p3YFS pic.twitter.com/p8Kn2IZLbi

— Sky: Children of the Light (@thatskygame) August 6, 2021
Sky Cotl Days Of Summer Props & Cosmetics
Summer Umbrella
Summer Shell Hair Pin
Summer Hat
Two Deck Chairs
& Beach Ball Spells
Sky Cotl Days of Summer Lights Props & Cosmetics
Lights Lantern
Summer Lights Accessory
Lotus Message Boat
They definitely have a lot in store for players, however, a number of players, especially android users have expressed their frustration with the event. Some Android users, specifically those with Xiaomi mobile have been struggling with game crashes, which means they can not take part in the event. While others have been complaining about the price of some of the cosmetics, saying that they are too expensive.
Personally, I don't have a problem with either of these issues, but it will be interesting to see if TGC do anything or have another update in the upcoming weeks.
Keep up with all the latest gaming news, competitions, future discounts, and amazing content.
Twitter: @Go2Games
Instagram: @go2gamesshop
Youtube: Go2games.com
Facebook: Go2games.com
You can subscribe to the Go2Games newsletters via the website.