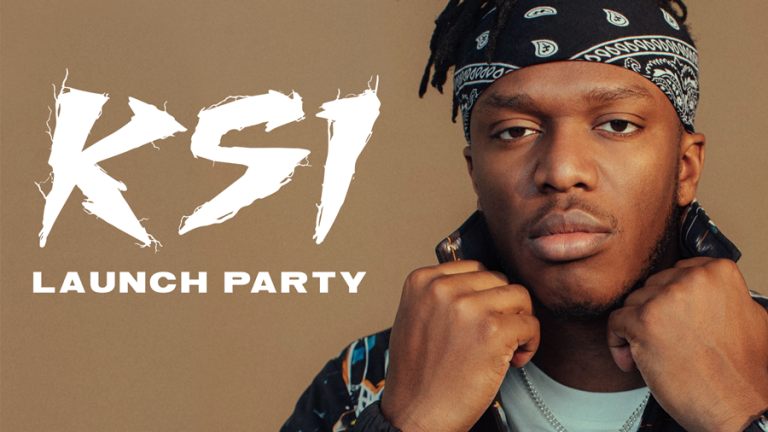 The YouTube sensation turned hip-hip artist is hosting his own virtual concert on Roblox
KSI, otherwise known as Olajide William 'JJ' Olatunji, is the next artist to be hosting his own virtual content in the metaverse of online events, titled KSI Launch Party on Roblox.
Epic Games and Roblox have been leading the way in terms of virtual concerts. As mentioned with Ariana Grande's virtual concert that was hosted over the past weekend, virtual concerts are the next big thing during the pandemic and many artists have or are signing up to perform online instead of risking the chance to go back on stage.
KSI x Roblox
Roblox has partnered with global music companies BMG, Proper Loud, MBA Live and KSI himself in order to pull this event off.
It's part of Roblox's plan to expand into education and music to be able to get people onto its platform and spend more time daily in what is known as the metaverse (think Ready Player One if you have read or seen the movie (the book is way better in my opinion)).
KSI's virtual concert will be an interactive experience that will showcase songs from KSI's latest album All Over The Place, which was released last month. The performance will take place on August 13 at 4PM BST and encore performances will be available to stream hourly over the weekend. There will also be a first-of-its-kind VIP after-party experience for fans, including an exclusive virtual Q&A on August 14 on the Roblox platform.
The launch party will take place under the London Eye on a dance floor with a boxing-ring theme. Before it premieres, Roblox users will be able to hop into cars and race each other through London as well as purchase exclusive virtual merchandise, including three limited edition items. After the show, KSI will keep the virtual party going with a VIP rooftop after-party where he will hang out and live chat with fans.
Go2Games are up for awards! If you enjoy our content, please find some time to vote for us here and here!
Sign up for our newsletter from the website.
Instagram: Go2GamesShop
Twitter: Go2Games
Youtube: Go2Games.com
Facebook: Go2Games.com