A new AAA independent studio has been formed and it's the greatest crossover since Avengers: Endgame…
Headquartered in LA, That's No Moon (it's a space station) has already whipped up a team of veteran developers with an impressive résumé.
The team features developers that have come from other studios such as Naughty Dog, Infinity Ward, Sony Santa Monica Studio, EA, and Bungie (just to name a few).
Not only that, but the studio has managed to secure a $100 million investment from South Korean developer and publisher Smilegate, creator of the Crossfire franchise.
Who's joining That's No Moon?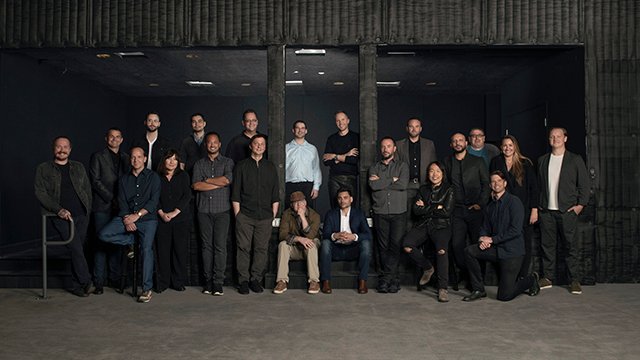 That's No Moon is headed by co-founder CEO Michael Mumbauer, who has spent 13 years at PlayStation as head of its Visual Arts Service Group.
Among the key figures with him are co-founder and chief creative officer Taylor Kurosaki and game director Jacob Minkoff. Earlier this year, the pair left Infinity Ward and served as design and narrative director for Call of Duty: Modern Warfare respectively.
Kurosaki was also the lead designer for Crash Bandicoot and Uncharted 2 and Minkoff served as lead designer on Last of Us. Both men also featured as lead game designers for Uncharted 3.
The studio's other two co-founders are chief strategy officer Tina Kowalewski and chief operating officer Nick Kononelos.
Kowalewski oversaw development at Santa Monica Studio as its director of product development for games such as Journey, God of War: Ghost of Sparta, and Twisted Metal, while Kononelos was senior development director at EA, working on franchises like Madden NFL and Need for Speed.
The team has already been operating for 6 months with around 40 staff, but they plan to make that number grow to 100 by 2022 They have listed what positions they want for their first project- a single-player, story-driven, third-person action-adventure game.
We're making a AAA singleplayer narrative-driven action-adventure game with a boatload of veteran developers from TLoU, Uncharted, God of War, Modern Warfare, Destiny, and more! Looking for diverse talent in both leadership and entry-level positions. Who's down to help? pic.twitter.com/eNfH1kUa5O

— Jacob Minkoff (@JacobMinkoff) July 28, 2021
It's certainly exciting to see what this new AAA independent studio filled with multi-talented people has in store; the company has even suggested it might expand its projects into other mediums in the future.
Summer Sale vouchers for a limited time only!
SIZZLE10 for our Summer Sale!
Grab these voucher codes for our website for some discounts! Offers must end on August 2!
Use ODYSSEY10 – For 10% off Super Mario Odyssey (Switch)
Use POINT10 – For 10% off Two Points Hospital (Xbox One +  PS4 )
Use EVOLVED10 – For 10% Off Ark Survival Evolved (PS4)
Use DCGIRLS10 – For 10% off DC Super Hero Girls (Switch)
Use VULCAN10 – For 10% off Roccat Vulcan 121 – Mechanical RGB Gaming Keyboard
Use VULCANRGB10 – For 10% off ROCCAT Vulcan 120 – Mechanical RGB Gaming Keyboard
Use KHAN10 – For 10% off ROCCAT KHAN Aimo 7.1 High-Resolution RGB Gaming Headset – White