Brawlhalla is a free-to-play 2D fighting game by Blue Mammoth Games with over 50 playable characters, each with unique weapons and attacks. The game often has epic crossover events where others join the fight, including Kung-Fu Panda, Steven Universe, Teenage Mutant Ninja Turtles and… *checks notes* IT'S JOHN CENA!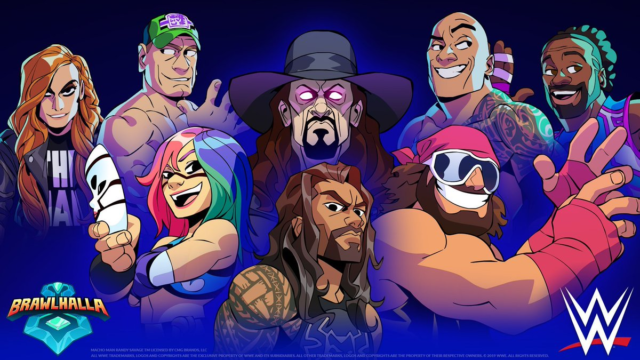 Brawlhalla's latest character additions are Maggie and Negan from AMC's The Walking Dead, coming September 22nd this year! Last year saw the game add the likes of Daryl Dixon, Rick Grimes and everyone's favourite katana-wielding bad-A-double-dollar-sign Michonne.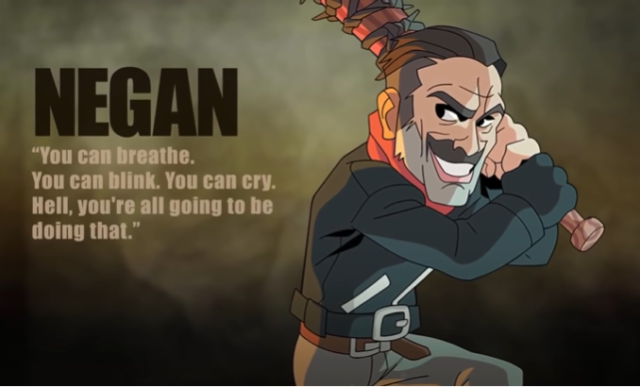 Every character in Brawlhalla can fight unarmed OR wield one of two different weapons at a time, so although we're technically getting 2 new characters, let's not mince words, it's just like getting 4 from a gameplay perspective. The game functions like a sort of chibi version of Super Smash Bros, what with the optional combat modes that include items and knocking opponents out of the ring, but the polish and gameplay depth on display is surprisingly high and stands on it's own as just another great fighting game along the likes of Mortal Kombat and Street Fighter.
Be sure to hurry though! The selection of free-to-play characters changes every so often, so wait too long and you may not get to play as the same character a month later vs today. But considering every character has a great design and peculiar combat quirk, it's not a huge loss either way. Plus, you can test out the gameplay of all characters at any time during training mode, so you can give everyone a little free test run before buying.
Check out the full trailer showcasing the gameplay of our newcomers by clicking here!
Brawlhalla is available on Mobile, PC, PS4, PS5, Switch, Xbox One, and Xbox Series X/S.
Sign up for our newsletter from the website.
Instagram: Go2GamesShop
Twitter: Go2Games
Youtube: Go2Games.com
Facebook: Go2Games.com