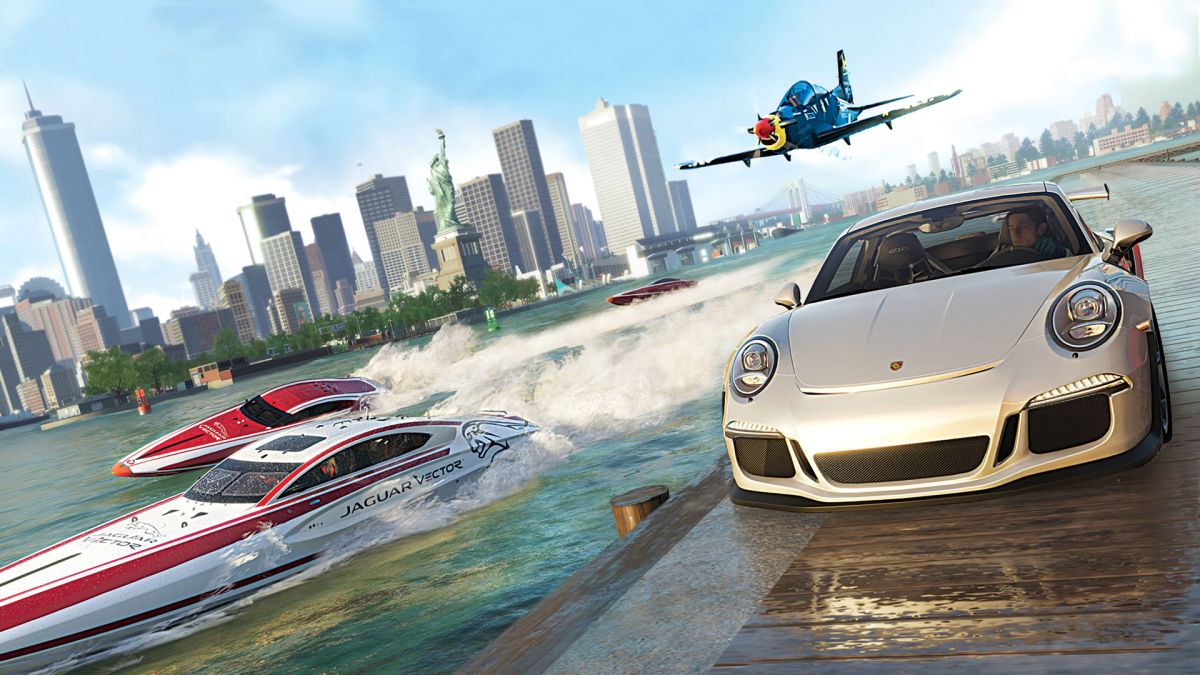 The game is free for the next four days, starting today.
The Crew 2 will be made free to play this weekend (November 18th to November 21st) for players on PlayStation, Xbox, Google Stadia, PC, Ubisoft Connect, or the Epic Games Store.
The Crew 2, developed by Ivory Tower and published by Ubisoft, allows players to enjoy racing with various vehicles ranging from cars to boats and planes. During this time, players will be able to enjoy all that the game regularly has to offer.
The post also provides some essential information for players about the specifics of enjoying The Crew 2 for free this weekend. According to the post, the free weekend event is available to all Xbox Live Gold, Xbox Game Pass Ultimate members, and all PlayStation Plus members. However, it states that some restrictions may apply to players' participation depending on their chosen platform and region.
Stadia owners can access the free weekend event if they have an active subscription to Stadia Pro. They can go to The Crew 2's details page in the Stadia Store and select the "Play Free" option. Once the game is launched, it should appear in the library, where players can access it for no charge during Stadia's Free Play Days event.
Of course, players can play with their friends in the free weekend event and with those who already own the game on any launch platform. If players choose to purchase The Crew 2, their progress and vehicles from the free weekend event will carry over into the main game. Also, any unused Crew Credits that players earn or buy will remain on their accounts and can be accessed if they upgrade to the full game.
In other news, October and November have seen some big next-gen titles released, including Call of Duty: Vanguard, Battlefield 2042, FIFA 22, Far Cry 6, and Left 4 Dead's spiritual successor, Back 4 Blood. You can again purchase all of these titles, as well as pre-ordering Elden Ring and any other titles from our Go2Games website.
To keep updated with the shop activities and weekly competitions, follow Go2Games on social media:
Instagram: Go2Gamesshop
Twitter: Go2Games
YouTube: Go2games.com