The Xbox Series X now features an Xbox 360 dynamic background for owners to use
Xbox's 20th anniversary celebrations are underway, and Microsoft have even released a Xbox 360 dynamic background for fans to use.
This was announced during a special live stream with more backward compatible Xbox games, and an early multiplayer release for Halo Infinite had been announced
The new dynamic Xbox 360 background features the console's logo in the center, with green circles shifting and pulsating around it. Over the years, the UI between Xbox consoles has evolved a lot in the last few decades, the dynamic background is reminiscent of the early Xbox 360 days, which laid the foundation for what the console family's UI would become. It's a great homage to the system and the company itself, especially during a time when so many fans are feeling nostalgic about the Xbox brand.
There are plenty of other options in the Xbox Series X's customization menu that one should keep their eyes peeled out for. For those playing the Halo Infinite multiplayer beta, there's a dynamic background of Master Chief that features a Pelican and beams of energy emerging from the Halo ring itself. It's more vibrant and has more depth than the Xbox 360 background.. Of course, there are also the backgrounds that ship with the system, which offer their own, modern flair.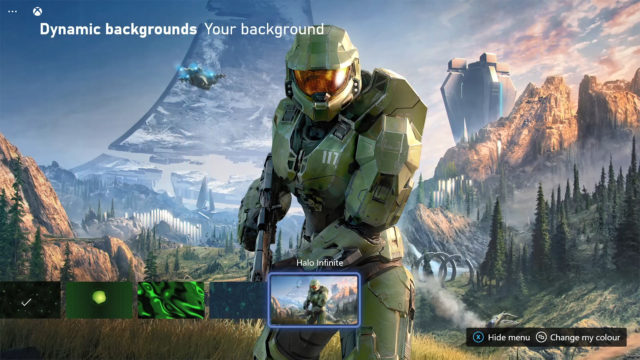 Those who look to seek their teeth into a decidedly nostalgic feel can also opt for the original Xbox dynamic background, which Xbox released a few months back. That background features the green glowing blob which is inherently Xbox. It's a bit more interesting visually, though everyone has their personal console preference. With Xbox backward compatibility support now broader than ever, though unfortunately no longer adding new games, it's a good way to relive the past.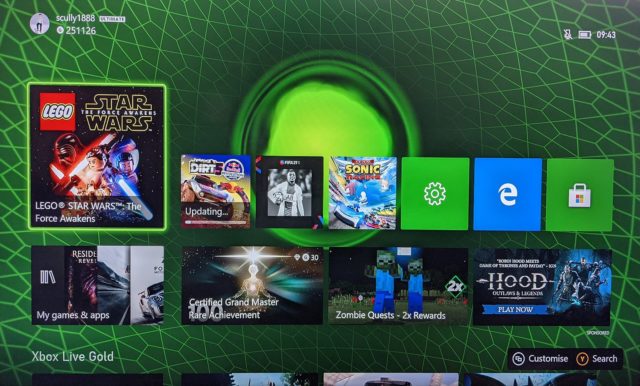 Xbox has been very generous with its reveals and free offerings in celebration of its 20th anniversary. It raises the question of what's next: whether there are more surprises in store for the year. The Game Awards is just a few weeks away now, and it seems likely that fans will get some sort of reveal or update from Xbox when it rolls around. After all, the brand has worked closely with organizer Geoff Keighley in the past, even revealing the Xbox Series X during a Game Awards presentation.
Sign up for our newsletter from the website.
Instagram: Go2GamesShop
Twitter: Go2Games
Youtube: Go2Games.com
Facebook: Go2Games.com