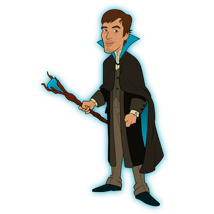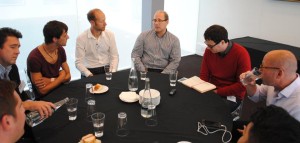 With Some Amusing Patter With The Big Fish
The Dark Lord has been let out of his box again in a matter of days to give his views on the upcoming Next Generation of consoles. A host of big fish were also in attendance. A number of questions were put to the round table about the excitement that may or may not arise from the new generation of consoles. The Dark Lord's main points were left in the ether, inclusive of the importance of upcoming new release titles such as GTA V and Fifa 15,  but he did get a good solid comment about his father in, which seems to be a running theme this month. Perhaps this has something to do with his kicking and screaming and general excitement about the upcoming Star Wars release – The Force Awakens. Being a casual Jedi does have its upsides, and many of the round tables attendees were unaware of his existence or origin. This really could turn into quite the saga.
Official Attendee list
James Rowson – ShopTo
Frazer Locke – Amazon
Steve Thomas – Xbite
Robert Lindsay – Game Centre
Pav Bhardwaj – Xbox UK
To read the article in full please sees the link below!
http://www.mcvuk.com/special-features/read/retail-roundtable/0158