The Head of Xbox Phil Spencer has confirmed that Bethesda's The Elder Scrolls 6 will indeed remain exclusive to the Xbox ecosystem
The Head of Xbox Phil Spencer, in an interview with British GQ, had claimed that The Elder Scrolls 6 exclusivity will be similar to Bethesda's Starfield. Starfield is a space-themed RPG  shown off earlier in the year, and will soon be available to Xbox consoles and PC.
Spencer had then explained that he believes that he does not want this to be about punishing other platforms, and that he sees all consoles continuing to grow and flourish in the coming years. He says, "…in order to be on Xbox, I want us to be able to bring the full complete package of what we have. And that would be true when I think about Elder Scrolls 6. That would be true when I think about any of our franchises."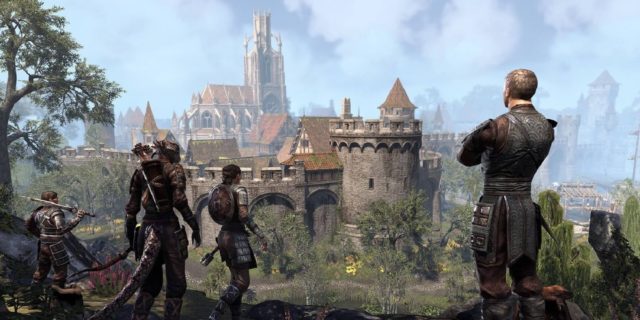 Todd Howard also made a comment about The Elder Scrolls 6, as the game is still deep in development, and that the team's ultimate goal is the same as it has been since The Elder Scrolls 4: Oblivion and The Elder Scrolls 5: Skyrim. Howard says that as people change and technology changes, the vision to transport people to these engaging worlds and fully immerse the player stays the same. With The Elder Scrolls 6, Bethesda wants to keep the bones of The Elder Scrolls but expand on player immersion like the franchise never has before.
It is likely that the millions of fans that have been holding out hope that The Elder Scrolls 6 might appear on a Sony or Nintendo platform, will feel very disappointed by Bethesda. However, the games industry is a business, and this is a perfect way to have Elder Scrolls fans become enthralled in the Xbox system
The Elder Scrolls 6 is currently in development but has no set release date.
Sign up for our newsletter from the website.
Instagram: Go2GamesShop
Twitter: Go2Games
Youtube: Go2Games.com
Facebook: Go2Games.com
Store: Go2Games.com