Official Game Boy and Game Boy Advance emulators for the Nintendo Switch appear to have leaked online
Last year there were rumours that Nintendo was planning to bring Game Boy games to its Nintendo Switch Online subscription service to join the existing libraries of NES and SNES titles, plus the Nintendo 64 and Sega Genesis catalogues available as part of the Expansion pack subscription tier.
Now, a leak seems to provide evidence that Game Boy, Game Boy Colour, and Game Boy Advance games might be coming to the service soon.
According to Twitter user: @trashbandatcoot files have been leaked onto 4chan which include a Nintendo-developed GBA emulator codenamed "Sloop" and a Game Boy emulator called "Hiyoko". This lines up with what was previously rumoured. In early 2019, dataminer OatmealDome discovered that the NES Switch Online app contained references to four emulators – Kachikachi, Canoe, Hiyoko and Count, suggesting that two or three new consoles could be coming to Nintendo Switch Online
So Nintendo's official Game Boy Advance emulator for the Nintendo Switch just leaked. Now it's just a matter of waiting for NSO to add GBA. pic.twitter.com/mEJcKrRtzL

— Trash_Bandatcoot (@trashbandatcoot) April 18, 2022
Developed by NERD
Both of the new leaked emulators appear to be created by Nintendo of Europe's NERD (Nintendo European Research & Development) team. The Paris-based subsidiary has been responsible for much of the company's emulation efforts in recent years. The team led the development for the Gamecube emulation technology, which was used in the creation of Super Mario 3D All-Stars. The team has also found success in developing other technologies and features for Nintendo products. This includes a heart rate detection system that uses the Joy-Con's IR Motion Camera, made for Ring Fit Adventure. Additionally, they have been working on deep learning technologies for Dr Kawashima's Brain Training.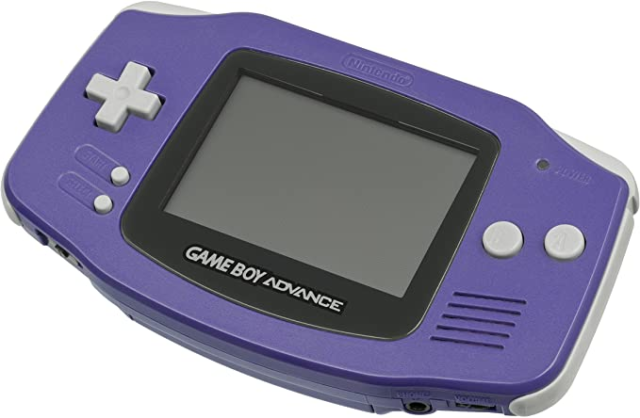 Games and Features
The leak lists 40 Game Boy Advance games included in the app, including: Fire Emblem the Sacred Stones, Kingdom Hearts: Chain of Memories, Kirby and the Amazing Mirror, Mario Kart: Super Circuit, Pokemon Pinball, and many more. As for the Game Boy Color though, @Mondo_Mega has also shared that they've only discovered a few titles so far including Super Mario Land, Link's Awakening DX, Tetris, and Qix.
However, this doesn't confirm that these games will be released on Switch Online. They could likely be titles that NERD are using to test the emulator's capabilities, and not every tested title will end up on the service for certain. Ultimately which ones will make the cut will be determined by Nintendo.
According to known dataminer OatmealDome, the emulator also appears to include netplay support for link cables. If true each Switch could emulate two Game Boys at the same time and simulate a Link Cable between them.
Earlier, there was video proof of the said Game Boy (Advance) emulator supposedly running on the console. However, the account that posted it was quickly deleted.
The library of GBA games they've tested for this thing is massive. Tested is the key word; doesn't mean they'll all actually launch on the service. Yellow = in the rom folder at some point but not in the leaked build.

There's one other game with evidence of being tested though- https://t.co/QQDBDcdAZp pic.twitter.com/lGSB4Mg7Gt

— MondoMega (@Mondo_Mega) April 18, 2022
Whatever the case, It seems likely that we could be hearing official word on the addition of Game Boy and GBA games to the Nintendo Online Subscription Expansion Pack, in the near future.
Sign up for our newsletter from the website.
Instagram: Go2GamesShop
Twitter: Go2Games
Youtube: Go2Games.com
Facebook: Go2Games.com
Store: Go2Games.com