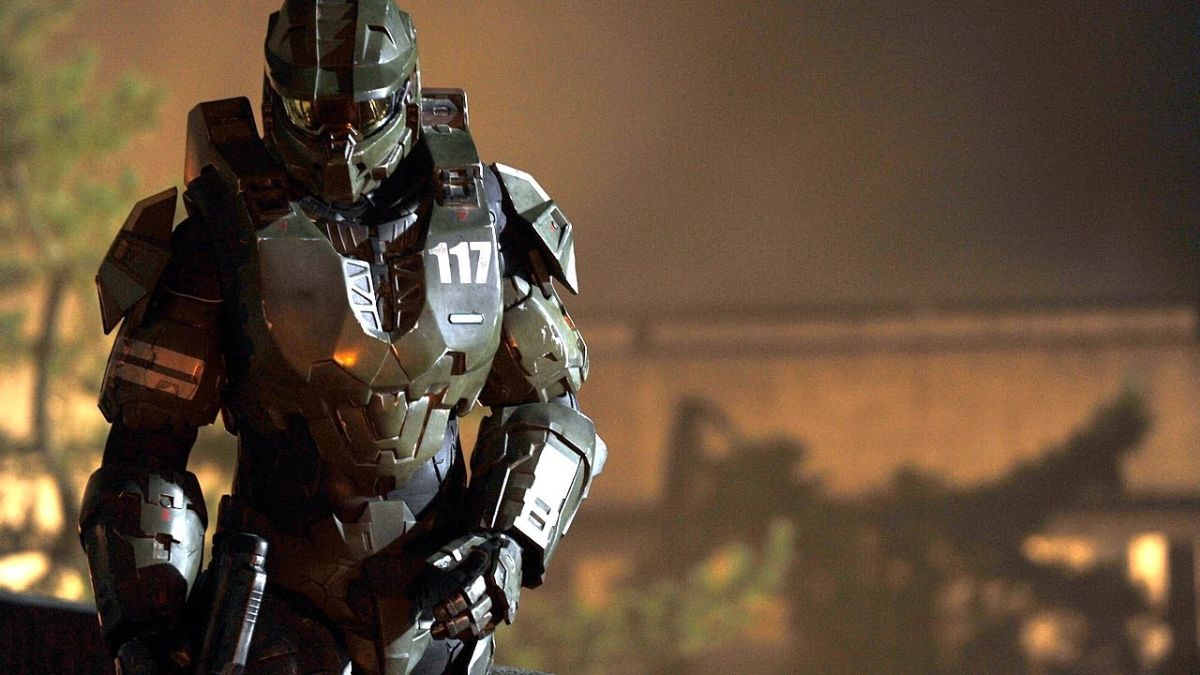 The bots are here to take over…
Halo Infinite's technical test gave us a preview of the upcoming title's multiplayer and its new features. Players had a lot to be excited about, but what caught the eye more than most was something we did not expect, the skill of the AI bots. The bots were the most human-like AI I have encountered in any video game. Typically, in shooters, you can instantly tell if an enemy is a bot or not due to their movements; however, this is definitely not the case in Halo Infinite. The bots looked as authentic as ever. They would enact complex movements such as strafing and demonstrate gunplay which is up there with the best of them. It left many players baffled at how they had achieved this feat, which is seemingly a significant step in promoting realism within AI.
According to a report from Kotaku, developer 343 Industries managed to make bots perform at such a high level by basing them on actual Halo players.
Speaking to Kotaku, the senior lead gameplay engineer Brie Chin Deyerle and multiplayer designer Sara Stern noted how they carefully observed how players moved and interacted during internal playtests. They explained: "we tried to figure out why people do what they do in multiplayer, and then how we could model those choices".
The team at 343 first figured out how to get bots to perform basic actions like moving and shooting. However, more advanced tactics came later down the line, along with more challenging development. To get bots to perform like advanced players, developers had to get them to recognize the things that players familiar with a map would understand, whether those are shortcuts, hidden passages, or tight angles for shots.
The concept of having to fear bots as well as players is daunting to say the least, especially for any, lets say, less serious gamers. Do not fret, you can turn the bot difficulty up or down as you please. At the lowest difficulty, Marine, the bots will likely not capitalise on angles or map understanding etc. However, if you maximise the difficulty to Sparten level, the bots become able to read the same game radar that the players use and will likely take advantage of all the mechanics a well-versed player would.
It will be interesting to see if these new AI systems will extend to the game's campaign. Enemy AI that uses tactics and reacts to player actions has been a staple of the Halo franchise since it began with Combat Evolved, and Halo Infinite could be the next big step forward in that regard. At least we know that if we want to practice against high level opposition, we can do so offline and might I say, without getting tea-bagged.
For future updates on the title, watch this space.
Go2Games has been nominated for two separate awards (by the Croydon Awards) for our efforts in our community. The first award is for community collaboration in response to Covid-19, and the second, for Covid-19 business commitment to education, training, and skills. Any votes from our fellow Go2Gamers would mean the world to us. You can click on the above links for more information on the individual awards and to vote.
We also have various sales going on at the moment. Use the following discount codes on the items within their partnered URLs:
Use BACK2SCHOOL – For 5% off all Pixie Crew stock!
https://www.go2games.com/back-2-school-g2g
Use MOON10 – For 10% off Harvest Moon: One World (Switch)
https://www.go2games.com/g2g-harvest-moon-one-world-nintendo-switch-plus-key-ring
**Ends Sept 3rd 2021**
Use CODMW5 – For 5% off COD Modern Warfare (Xbox One)
https://www.go2games.com/call-of-duty-modern-warfare-xbox-one
**Ends Sept 3rd 2021**
Use TOON5 – For 5% off Splatoon 2 (Switch)
https://www.go2games.com/cl-splatoon-2-nintendo-switch
**Ends Sept 3rd 2021**
To keep updated with the shop activities and weekly competitions, follow Go2Games on social media:
Instagram: Go2Gamesshop
Twitter: Go2Games
YouTube: Go2games.com
Facebook: Go2Games.com