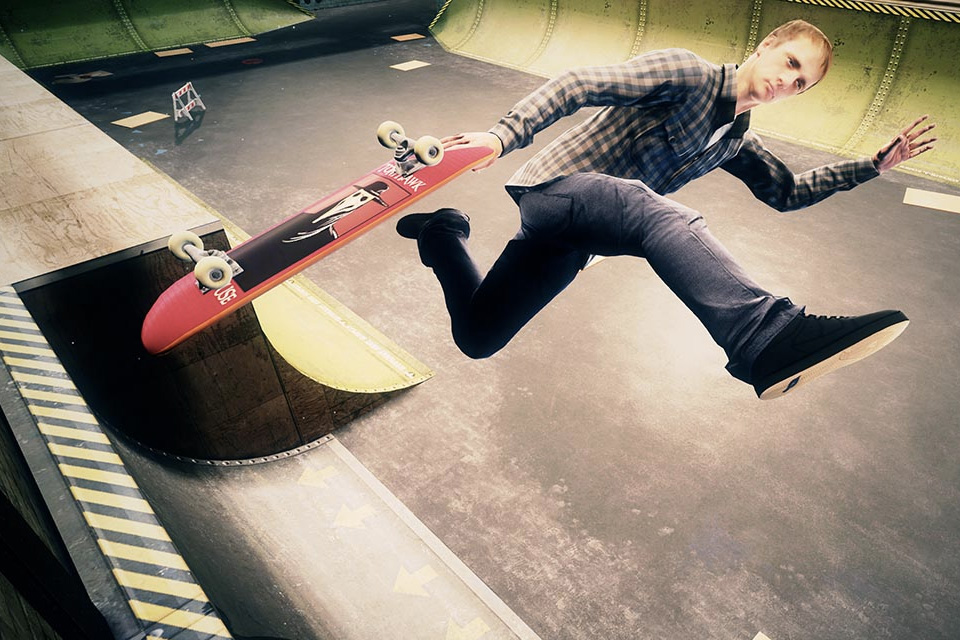 A new game in the Tony Hawk's series is coming soon and is set to feature a huge 20-player multiplayer mode.
Josh Tsui has recently posted on the PlayStation Blog to release new details on the latest game in the hit series, due to be released on September 29th this year. Tsui described the gameplay as, "the signature style of classic Pro Skater games in a brand new set of levels with the same focus on daring objectives, fine-tuned controls and high-score tricks – including manuals and reverts – for stringing together those huge combos."
When discussing online multiplayer in the game, Tsui said, "online multiplayer is where Tony Hawk's Pro Skater 5 truly takes off, letting players drop in and out of ongoing skate sessions with friends and challengers from around the world; its like a skatepark that never closes." Before adding, "complete missions, unlock new content and level up online or offline, or go head-to-head on the fly against all takers in competitive matches. You can play with 20 people at once which is INSANE."
The online features are set to appear on the PS4 and Xbox One versions but unfortunately not on the Xbox 360 or PS3, which are due to be released a bit further on in the year.
Josh Tsui revealed some of the skateboarding pros included in the game, listing names such as Nyjah Huston, Chris Cole, Riley Hawk, Aaron "Jaws" Homoki, Lizzie Armanto, Leticia Bufoni, David Gonzalez, Andrew Reynolds, Ishod Wair and, of course, Tony Hawk. Or you could just customise your own skater.
As well as all this wonderful information, we got treated to some behind-the-scenes footage, check it out below:
Just as Tsui described it, the game is indeed looking INSANE and we cannot wait!