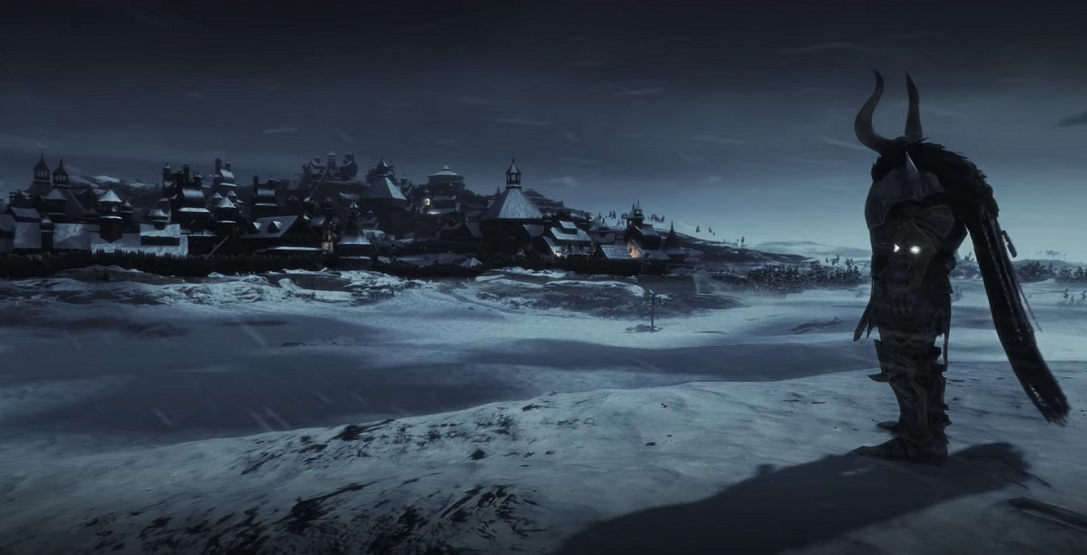 Total War: Warhammer 3  is the most recent title from Creative Assembly, adding to the Warhammer trilogy. The trailer of this title sees the introduction of the Daemons of Chaos, as well as bastions of Kislev and Cathay.
Creative Assembly posted a new trailer of the upcoming title to YouTube, which shows the consequences of ice and fire colliding in the frozen land of Kislev. You can watch the trailer below:
The new trailer provides a first look at the new models and animations being used for the armies of Kislev and the Daemons of Khorne.
Kislev's leader uses bear cavalry, while Tsarina Katarin, controls Ice. Alternatively, Khorne's armies of berserk daemons are made up of rage, blood and fire. It is likely that proper gameplay footage of this battle will be released soon.
Post-launch DLC has been confirmed by Creative Assembly, which will include one free update that will allow owners of all three games in the series to combine the maps together.
Total War: Warhammer 3 is scheduled to release for PC later in 2021, though it's now available to wishlist on Steam and the Epic Games Store.
The previous games in the series are available to purchase at Go2Games.