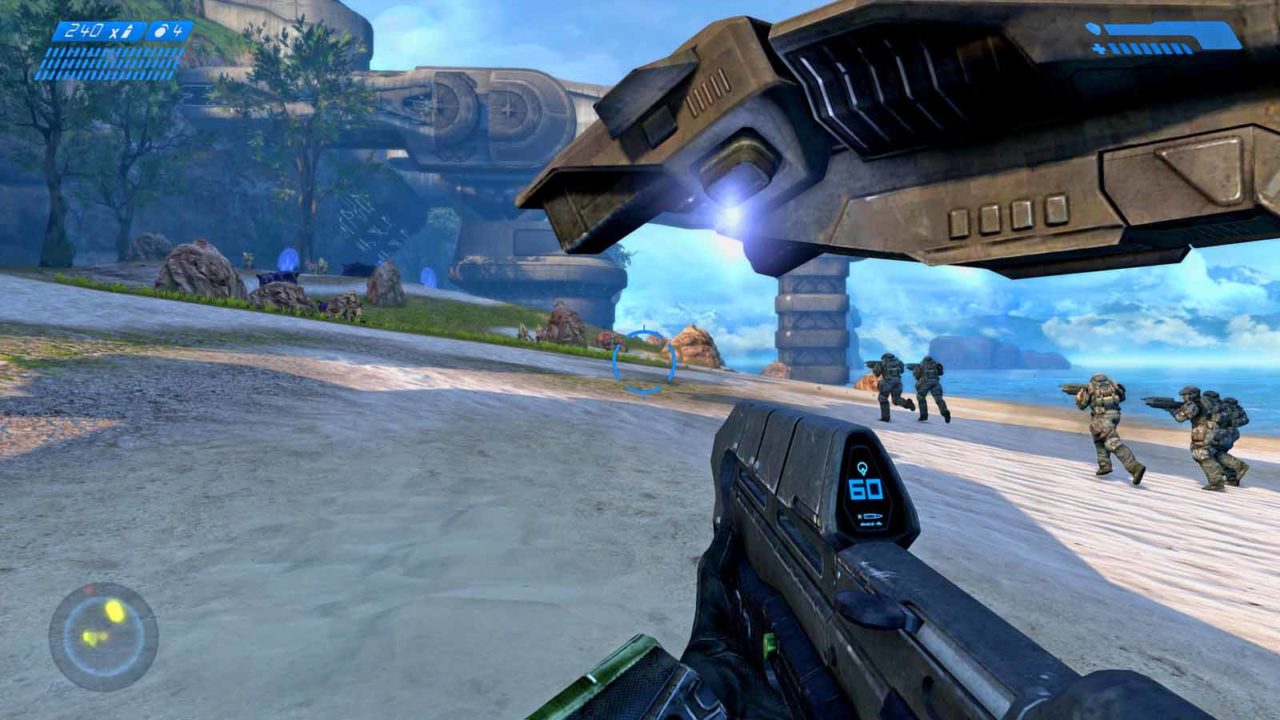 When it was released for Xbox in 2001, Halo set a new standard for first-person shooter games. It has remained an iconic staple of the genre ever since, receiving high praises for its intuitive controls, exciting combat, and diverse selection of weaponry. The soundtrack is no exception to the series excellence, and the game's theme is beyond iconic.
So iconic, in fact, that the popular Ohio Alternative music duo Twenty One Pilots gave a performance of the theme at their show in Columbus.
Twenty One Pilots are known for their gut-punching hits, including 'Heathens' which was released for the Suicide Squad movie soundtrack and has racked up over a billion views on YouTube. Their other best-known songs include the singles 'Stressed Out' and 'Ride'.
A Reddit user named 'manneerik' posted a video from a Twenty One Pilots concert filmed in Columbus, Ohio on September 8th, 2021. The clip shows Tyler and Josh, along with their backup musicians, giving their rendition of the iconic main Halo theme with a few TOP-esque twists, such as trumpets taking the lead for certain parts. The audience seems to love the duo's interpretation of the theme, with many members of the crowd cheering along in excitement.
With Halo Infinite set to release this December, after a series of setbacks and delays, hype and anticipation are at an all-time high – and this concert was very much evidence of that.
The short clip of the concert has garnered over 2.4k upvotes on the Halo Subreddit, with many users praising Twenty One Pilots' unique version of the beloved. theme. Other Reddit users are remarking on the nostalgia the classic song inspires, and how good it is to see Halo back in its cultural relevancy.
Martin O'Donnell truly aced the challenge of creating an iconic and memorable theme to match the grandiosity of the Halo series. It's easy to get swept back up into the Halo hype with this tune to take you back 20 years.
If you can't get enough Halo action and are eagerly awaiting the December release, check out Halo's spin on the ultimate board game Monopoly here.
Sign up for our newsletter from the website.
Instagram: Go2GamesShop
Twitter: Go2Games
Youtube: Go2Games.com
Facebook: Go2Games.com
Store: Go2Games.com
Before you go: grab these voucher codes for use at Go2Games!
These offers end on October 18th
Use HARVEST5 for 5% off Monster Harvest!
Use WRC10 for 10% off WRC10 on all platforms!