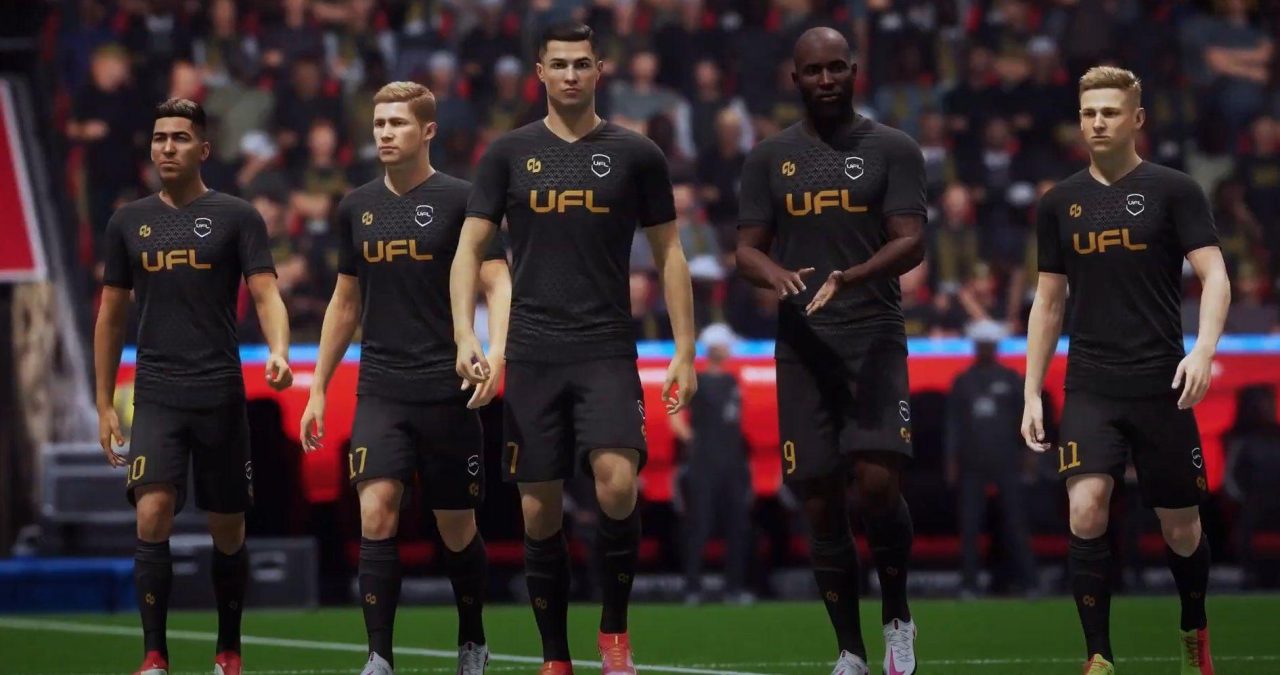 We're getting closer and closer to the release date of the brand new video game titled 'United Football League' (UFL), the newest name on the football video game market and one that is set to challenge FIFA and eFootball. Electronic Arts (EA) and Konami have been battling it out for over well over two decades for superiority over the football game industry but now they have a third competitor in UFL, which is also backed by footballing legend in Cristiano Ronaldo as well as other well renowned footballers and teams around the world, both EA and Konami will have to work hard to retain there loyal fanbase if the UFL does live up to the hype.
Details on UFL are emerging all the time, so here's a look at everything we know so far.
What is UFL?
UFL is a brand new football game developed by Strikerz Inc . The game was announced at Gamescom in Cologne last year in August and ever since then, the hype and anticipation has been growing ever since. Strikerz Inc have formed a partnership with FIFPRO, an organisation that represents 65,000 professional footballers, as well as analytics company InStat.
UFL release date?
As of today, there's been no exact release date for UFL but the game will likely drop sometime in 2022, If I had to guess, an Autumn launch could be on the cards as that is when one of their biggest competitors FIFA would drop their next installment and will also coincide the new 2022/23 season. We will update this blog on further developments around the official release date.
UFL price tag?
Yeah the price of the UFL game is going to be a bit of a doozy….Nah I'm just kidding, one of the main appeals to the game is that its set to be free to play.title with some in-app purchases, going by Strikerz Inc. comments when announcing the game.
"The game will be available for free and we will regularly add new features and updates with no mandatory payments or yearly fees," a press release read. "The game is designed to be a fair-to-play experience that implies a skill-first approach and zero pay-to-win options."
I mean usually you're looking at parting with around £50 if you want to buy copies of FIFA at the time of release, so this is potentially a huge development for the football gaming industry.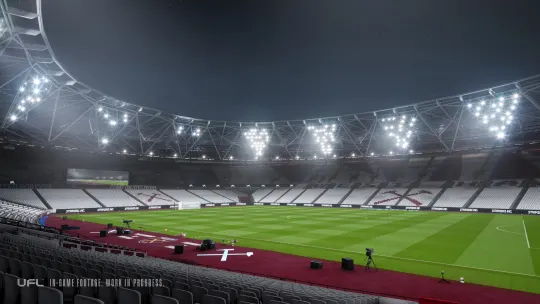 What consoles will UFL be on?
Strikerz Inc are yet to officially annouce what consoles UFL is going to be on but we can be sure that it'll be announced on the following;
PlayStation 4
PlayStation 5
Xbox One
Xbox Series X
Series S
Nintendo Switch
PC
UFL main features?
UFL allows players to create their own football clubs made up with more than 5,000 licensed footballers,If I have to make a guess, I can imagine it being like FIFA's ultimate team but more precise and articulate.Players will be able to compete with opponents from around the world in various game types. These game types include 1v1, 2v2 and 3v3 online and offline matches. We've also been told that they'll be many "mission and challenges" to complete with further details to emerge soon.
UFL have licensed clubs?
Strikerz Inc have managed to gain partnerships with the following clubs;
West Ham
Sporting CP
Shakhtar Donetsk
Borussia Monchengladbach
AS Monaco
Besiktas
Celtic
Rangers
Which footballers have partnerships with UFL
At the top of this article, we announced that Cristiano Ronaldo is one of the players that is backing the UFL as well as being an official partner of the game but he's not the only one; Alongside Ronaldo we also have Oleksandr Zinchenko, Kevin De Bruyne , Bobby Firmino and Romelu Lukaku have all advertised the game on their social media, and they also appeared in the gameplay trailer that dropped in January.
Final Thoughts
I'm excited, I like the look of the game from the trailer I have seen and heard from the UFL announcement last month. For years now players (myself included) have had only two football games to choose from so adding a third option is quite refreshing from a players standpoint and adds much needed competition to both eFootball and FIFA, any competition is good competition and the only winners here are the players, you can't go wrong no matter what you choose. Both eFootball and UFL are free to play and FIFA would cost around £50, so if you're a football head, I'd recommend you'd go for all three and try them out yourselves, I mean that what i'm going to do and I doubt i'm going to be disappointed. Looking forward to playing UFL this year and seeing how it holds up with the other two football game giants. I feel like 2022 will be an interesting year.